13 Must-Try Dishes at Jamie's Italian!
13 Must-Try Dishes at Jamie's Italian!
A Warm, Tight-Knit Dining Experience Like Eating at a Friend's House

We live in the big city and are living a modern lifestyle, working in the business district of in the heart of a busy city. Sometimes, Bangkok just tires us out. We feel the need to stay up to date with every trend that passes by, including dining trends. There's that need to find the perfect restaurant with the perfect atmosphere for hanging out in groups. Take Jamie's Italian, for example. This is a restaurant that will provide you with a complete dining experience, as well as the same warmth you'd feel as if you were visiting a best friend at their home. Furthermore, the Italian aura exuded from every dish takes us on an imaginary journey to the beautiful cities in Italy.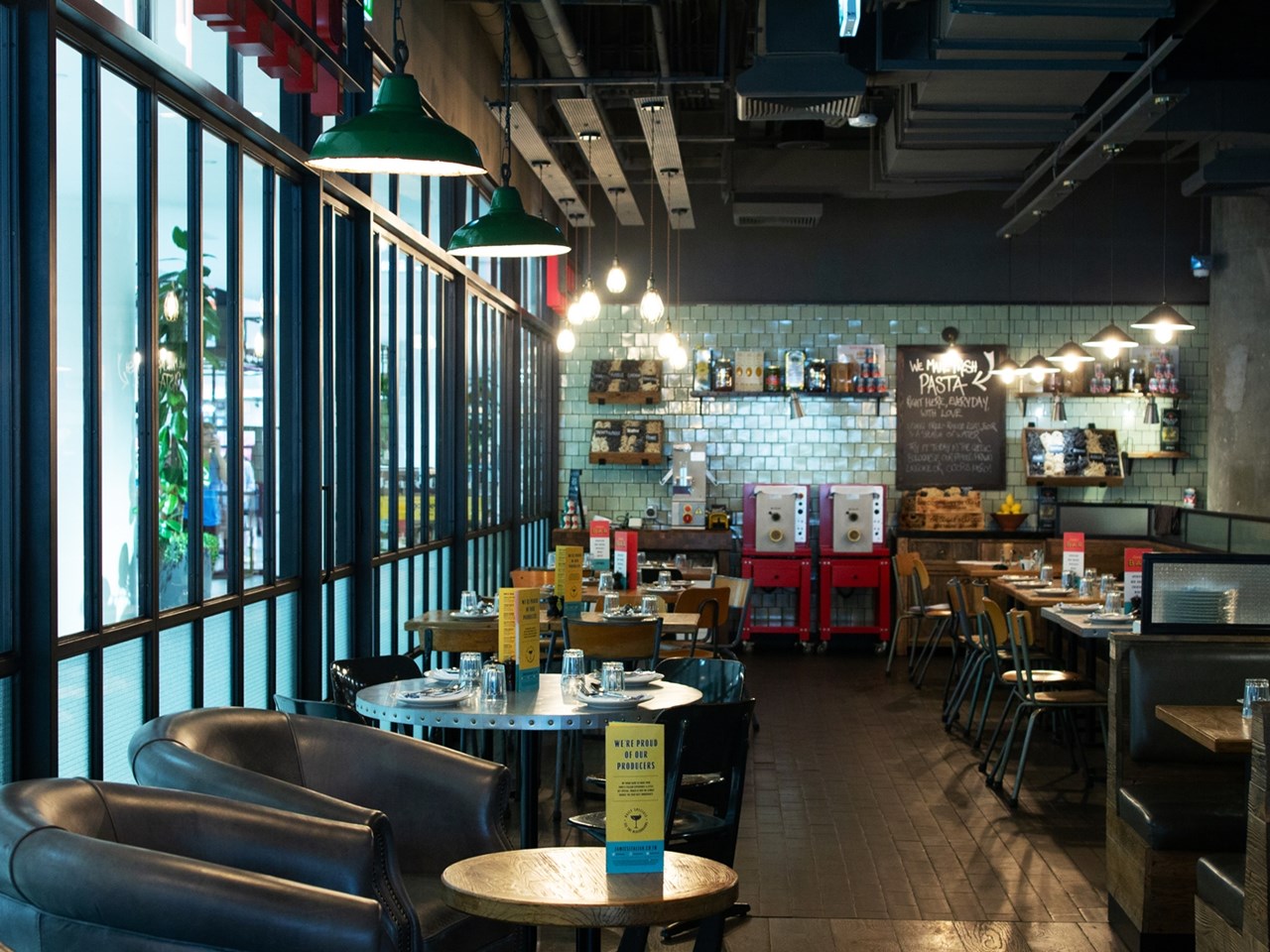 Jamie's Italian is an Italian restaurant that was the brainchild of both English celebrity chef Jamie Oliver and his Gennaro Contaldo, the chef who taught him how to cook Italian food. There are over 65 Jamie's Italian restaurants around the world. Thailand's first and only Jamie's Italian is located on Siam Discovery's Ground floor. The first thing you notice walking into this restaurant is the sincerity provided and effort to provide you with the ultimate dining experience.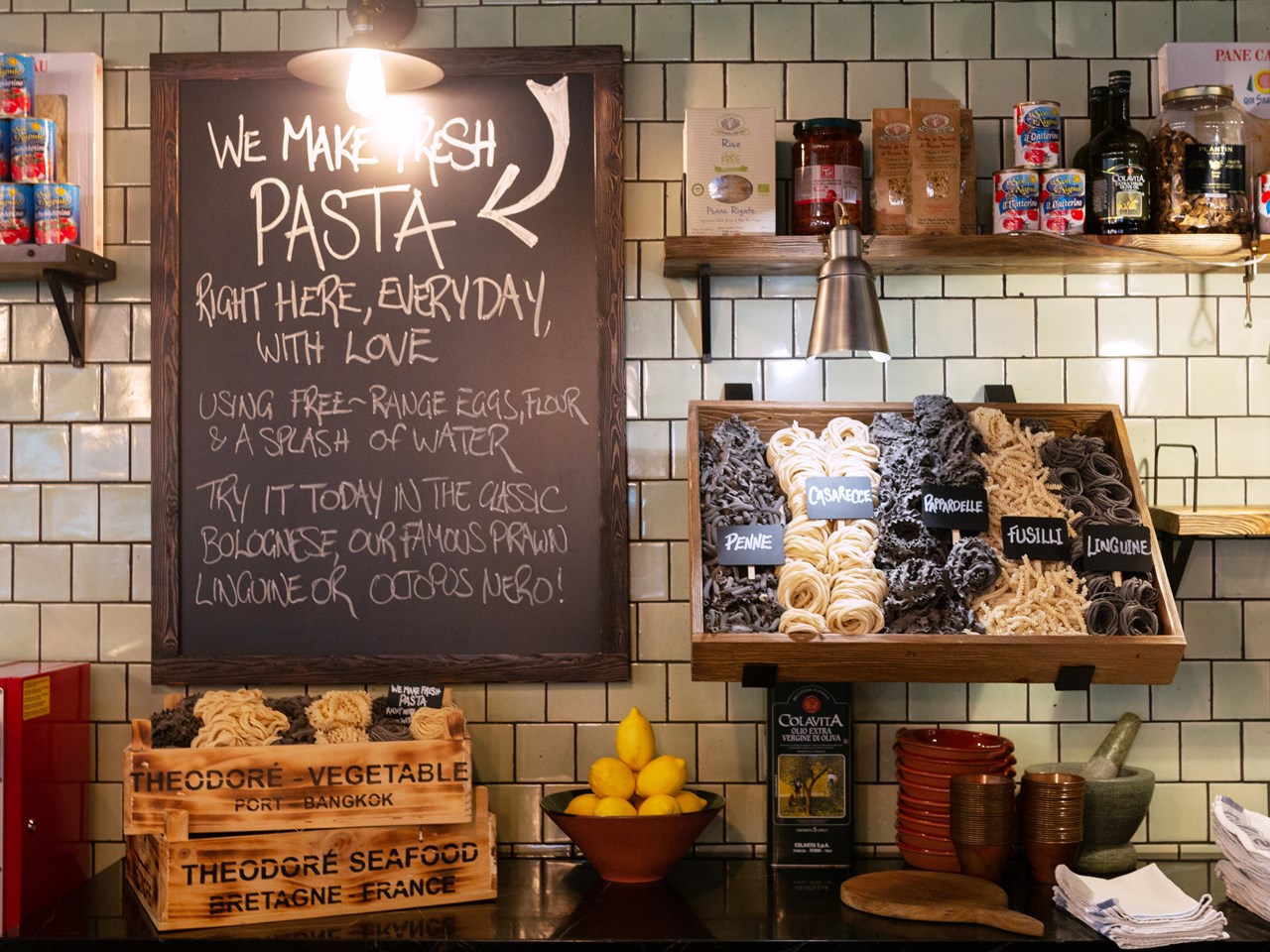 The restaurant's rustic-style furniture, the appetizer plates at the bar area, and the warm light from the lamp all help to create a relaxing atmosphere beyond words. You will find decorations such as kitchen tools, raw ingredients, olive oil bottles, tomato cans, and blackboards displaying messages of care towards customers such as:
"We're proud of our producers. We work hard to make your 'Jamie's Italian' experience a little bit special, which is why we always source the very best ingredients."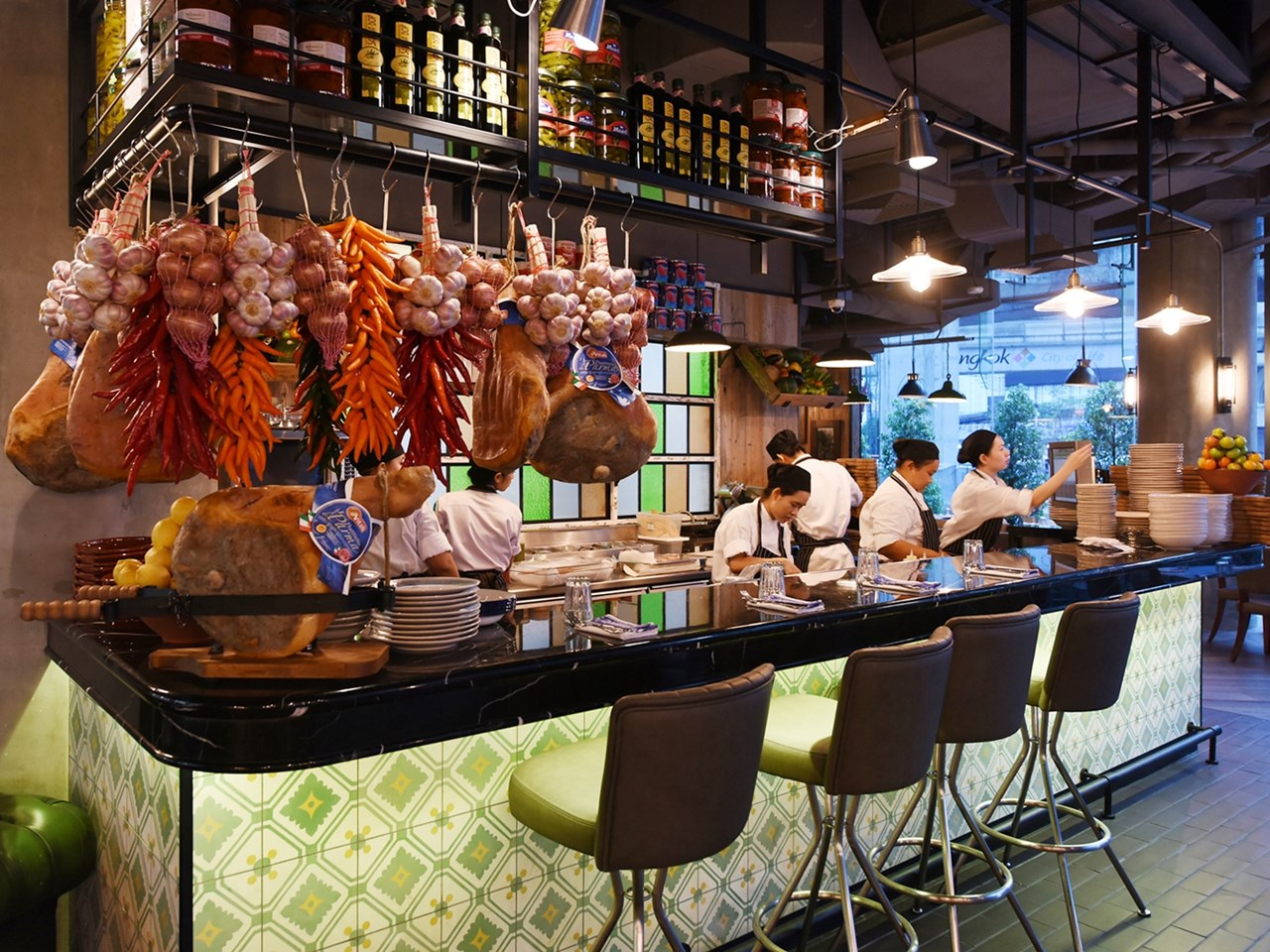 This just shows the pride of the Jamie's Italian family and the presentation of their homemade Italian comfort food, made from handpicked quality ingredients. The Ultimate Plank is an appetizer set that's suitable for a large table of many people. It's served on a large wooden tray that's supported by a tomato can. The plank is filled with cold cuts, Italian cheese, pickled appetizers, grilled peppers, Italian nachos, and bread that will familiarize us with Italian flavors.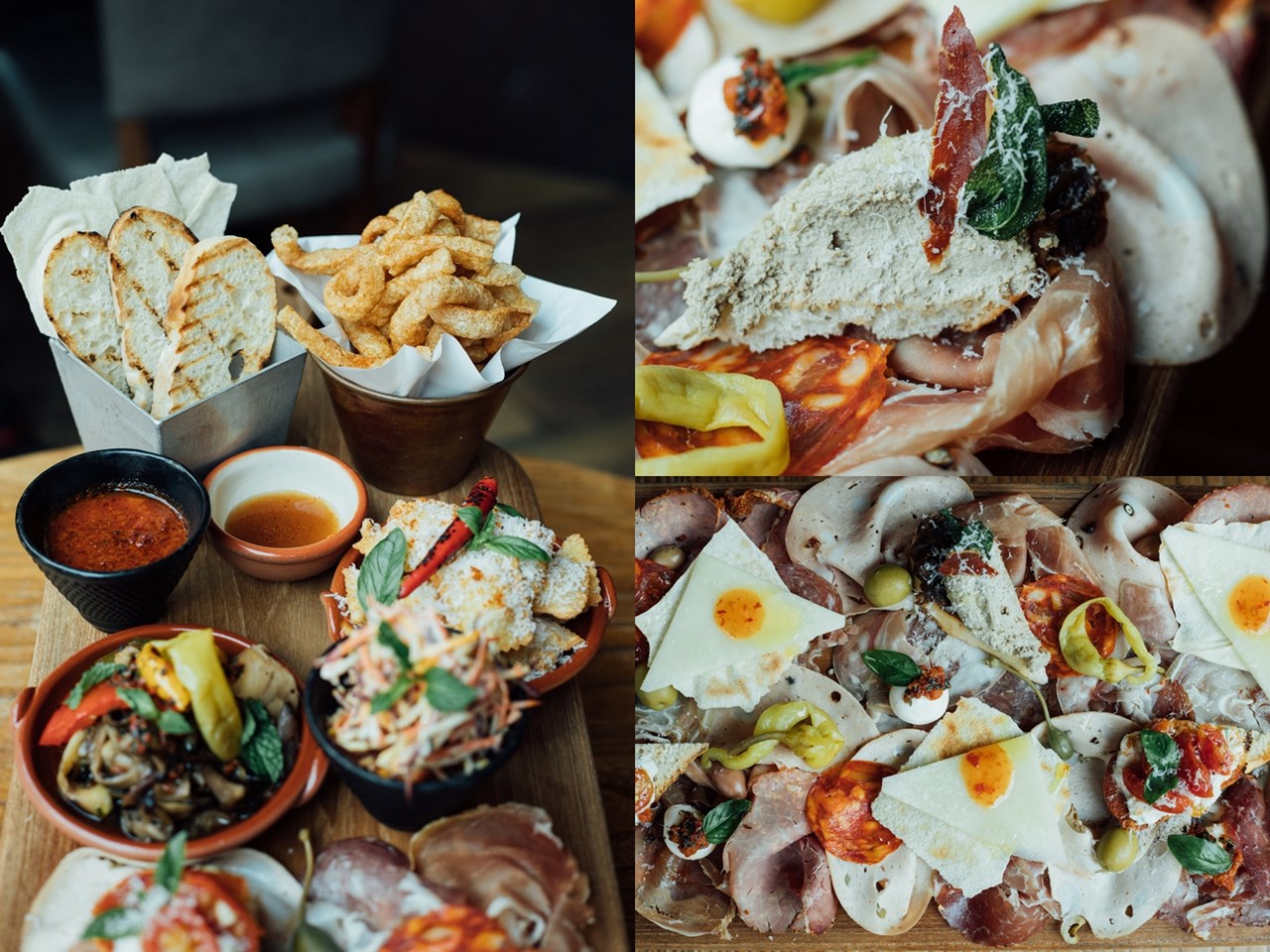 Ultimate Plank 1,595 THB

Crispy Polenta Chips 120 THB
Garlic Bread 185 THB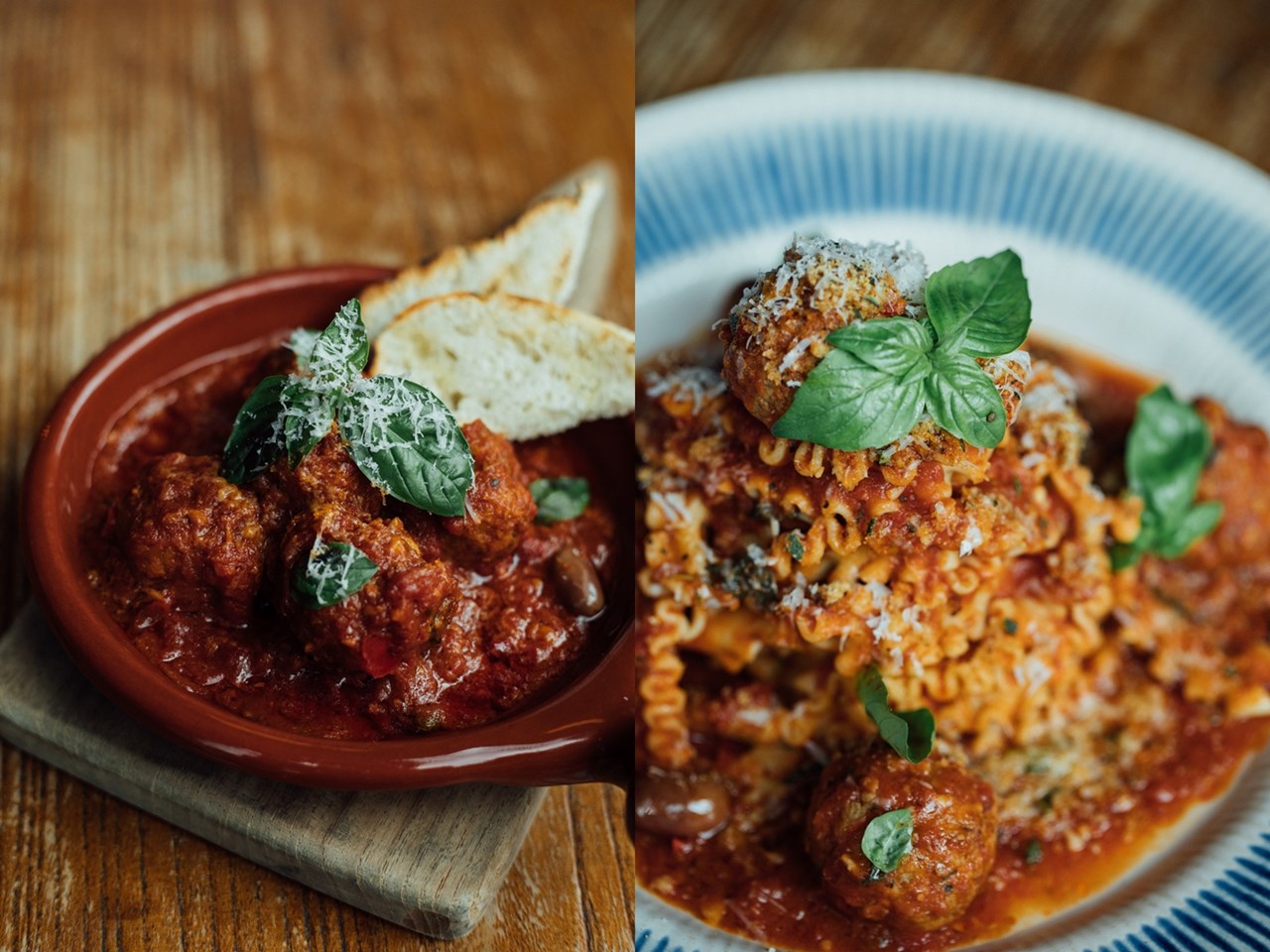 Spicy Italian Meatballs 265 THB
Meatball Pappardelle 385 THB
Next, we have the Crispy Polenta Chips, which sees a mixture of mashed potatoes and cornmeal baked until crisp, and the Garlic Bread, consisting of buttered bread that exudes the aroma of garlic with ricotta and rosemary. The Bruschetta Selection consists of three toppings for you to choose, including tomato, crab & avocado and smoked salmon & silky pâté. But one comfort dish definitely worth mentioning are the Spicy Italian Meatballs because the meatballs at Jamie's Italian are killer, not to mention you have option of either pork or beef. The pork used is free-range and is free of any GMOs. For those who love their meatballs with pasta, then the Meatball Pappardelle is there to save the day. The pasta is fresh and handmade.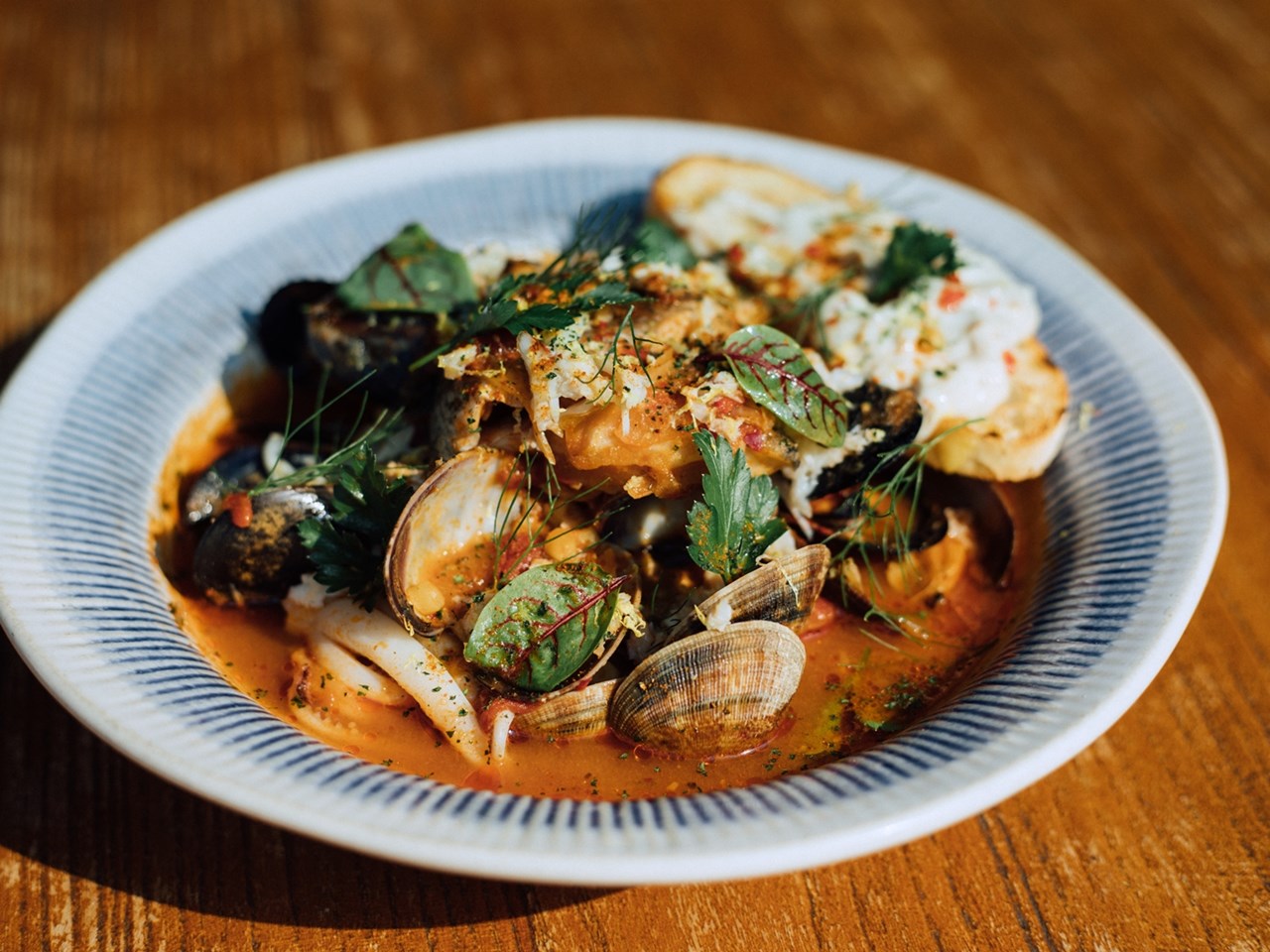 Jamie's Fantastic Fish Stew 580 THB

Carne Pizza 385 THB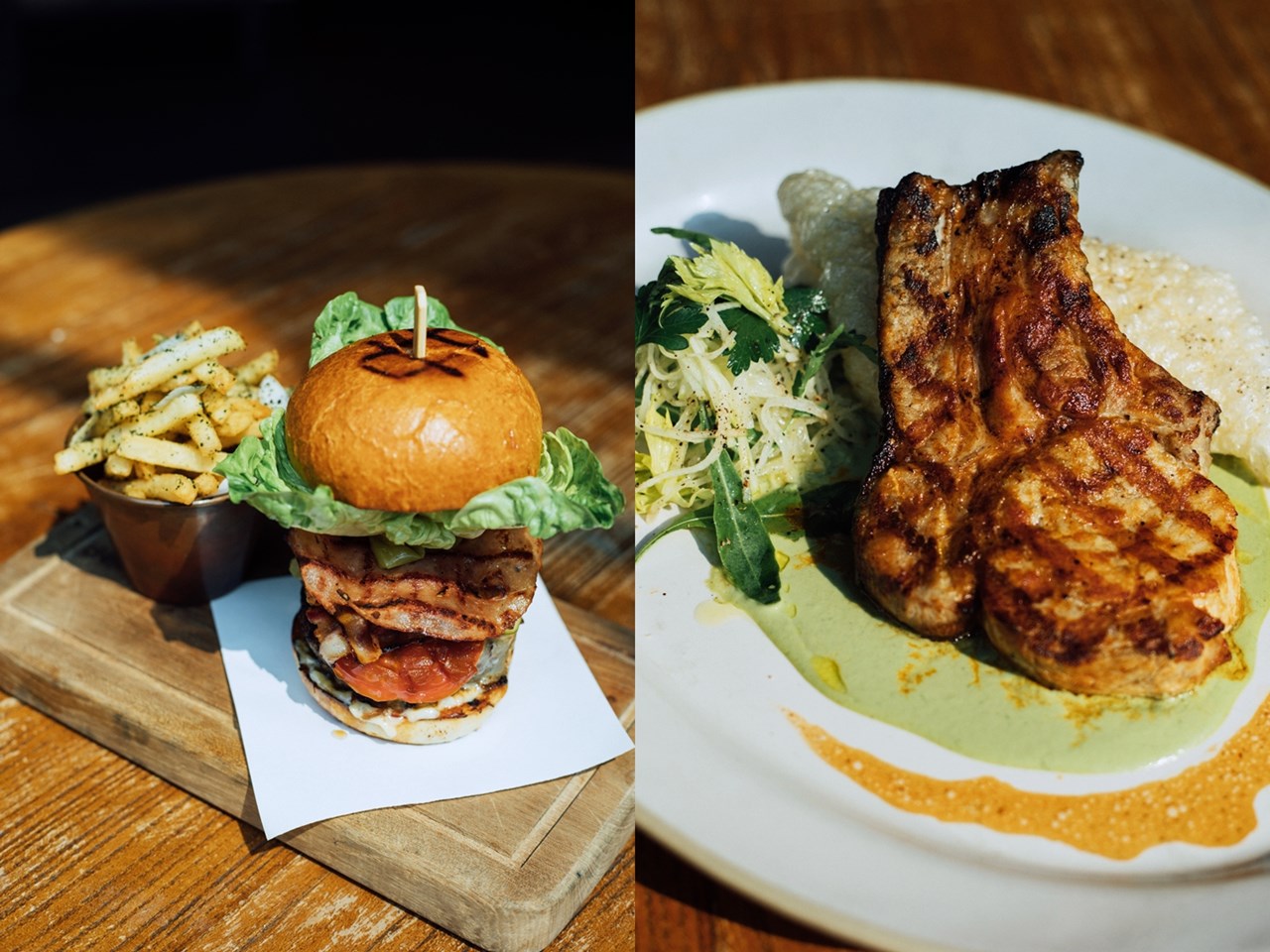 The Jamie's Italian Burger 585 THB
Grilled Pork Chop 640 THB
Now we move on to the later dishes. The Jamie's Fantastic Fish Stew is made of white meat fish, mussels, and squid. All of these are seafood ingredients acquired through sustainable fishing, which won't negatively affect the ecosystem. The stock is made from saffron and tomatoes, served with pasta and crab-topped bread. The Carne Pizza sees a basic tomato pizza topped with Nduja sausage, Pancetta smoked bacon, salami, and mozzarella. You also have a protein dish like The Jamie's Italian Burger, complete with a juicy beef patty, bacon, cheese, onions, tomatoes, peppers, and other pickled vegetables. Best of all, it's served with some fries. Anyone looking to get completely stuffed should go for the Grilled Pork Chop, which uses pork from Sloane's that is seasoned and then slow-roasted in an oven and served with bagna cauda sauce with a side of apple, lemon, and sliced cabbage. If you're looking for a salad, look no further than the Roasted Carrot Salad, furnished with baby carrots, feta cheese, radishes, avocadoes, mint, parsley, seeds, pomegranate and a sour but refreshing dressing. Another recommended salad dish is the Jamie's Burrata Salad, a multi-vegetable dish with oranges and pomegranate topped with burrata cheese.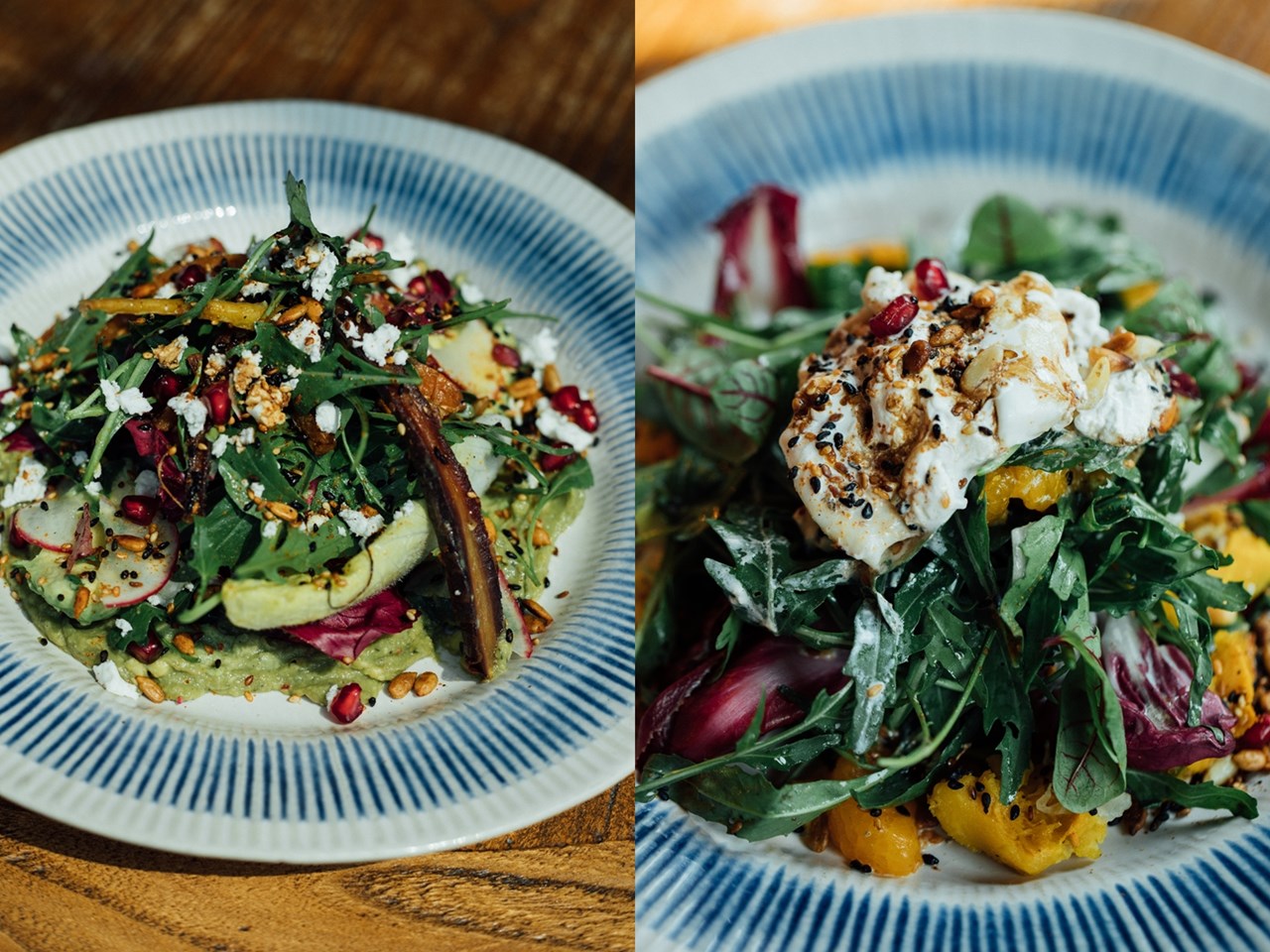 Roasted Carrot Salad 360 THB
Jamie's Burrata Salad 420 THB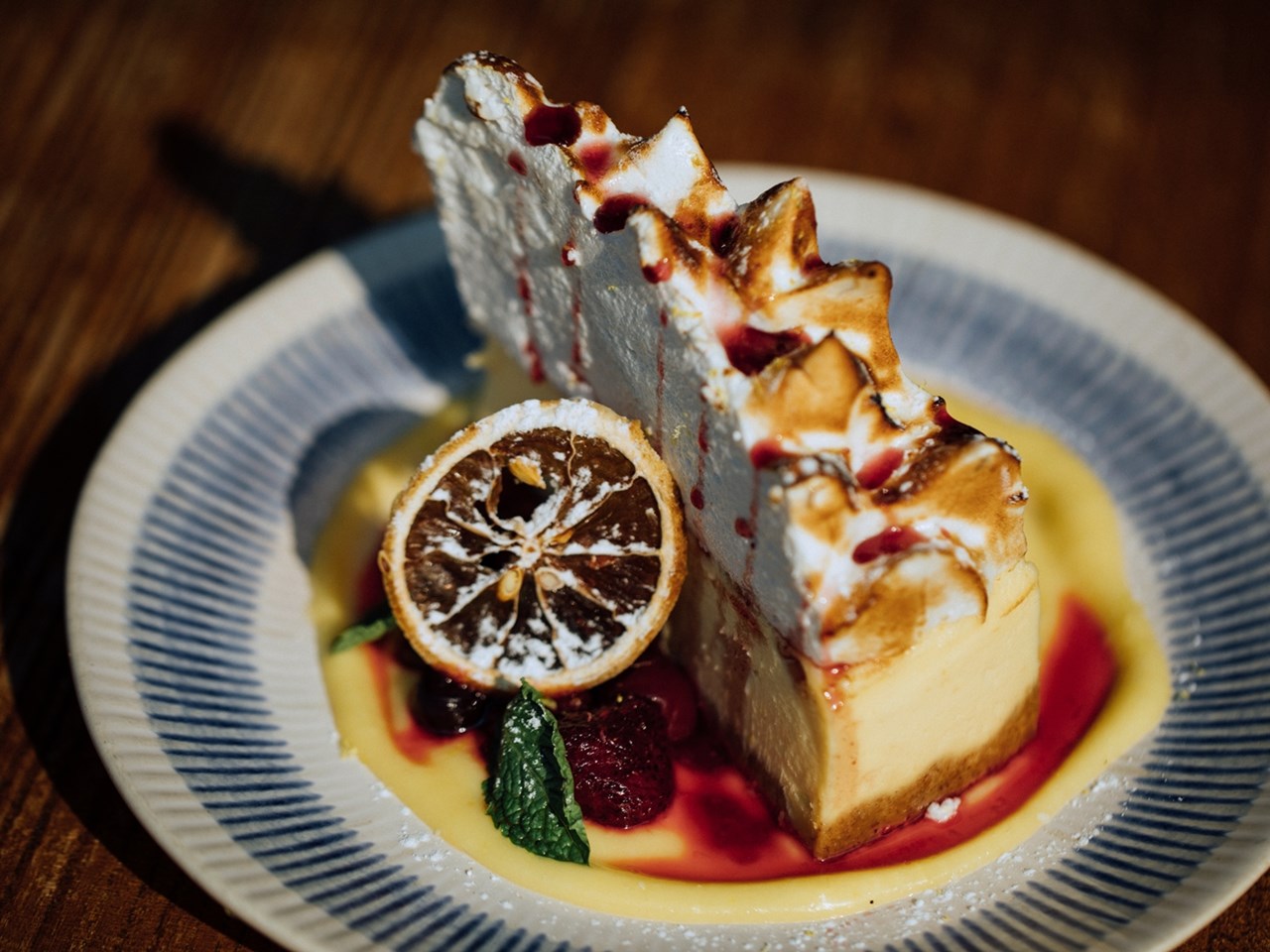 Amalfi Lemon Meringue Cheesecake 285 THB
If you want to close out your meal with some desserts, try the Amalfi Lemon Meringue Cheesecake. This lemon cheesecake is layered with mascarpone and burnt meringue on the top. Then it's topped off with fragrant lemon sauce and fresh fruits. Once you've finished it all, it's as if you've visited the coastal city of Amalfi. But if you're still not satisfied, try some more new dishes at Jamie's Italian, G Fl., Siam Discovery and don't forget to invite your friends.