Exploring the A-Zs of OneSiam
Exploring the A-Zs of OneSiam
Get to Know OneSiam, the World-Class Destination for Extraordinary Experiences: Siam Paragon, Siam Center & Siam Discovery

Just like visiting OneSiam in real time. Experience every aspect of OneSiam, the shopping center that is more than just a shopping center and the ultimate destination that will blow you away. Discover inspiration and new experiences you won't find anyplace else.


A for Amazed
Always expect to be amazed when you venture to OneSiam. Every aspect of your lifestyle (including shopping, dining, living, and entertainment) will be explored here and will fill you with amazement unlike anyplace else.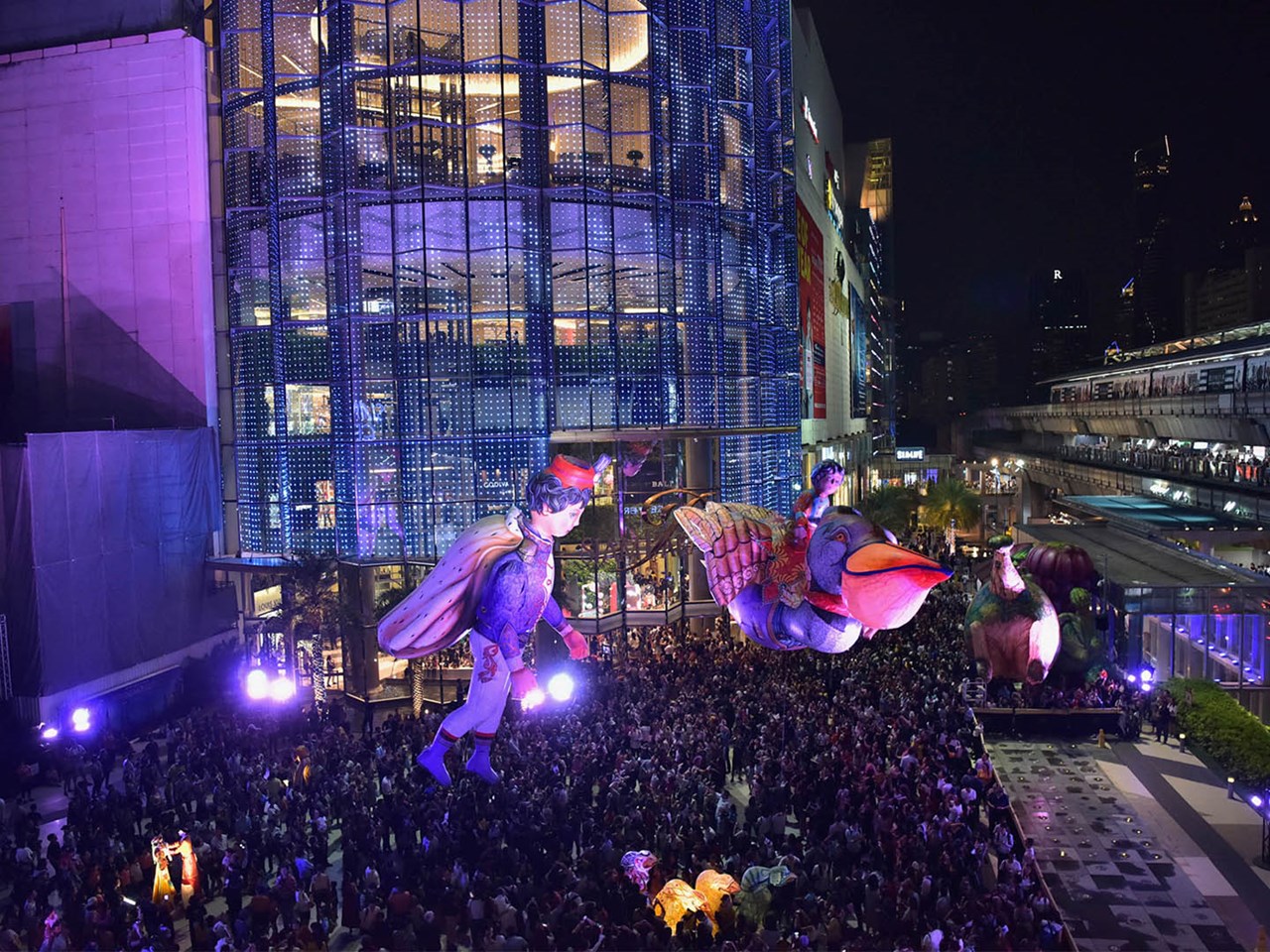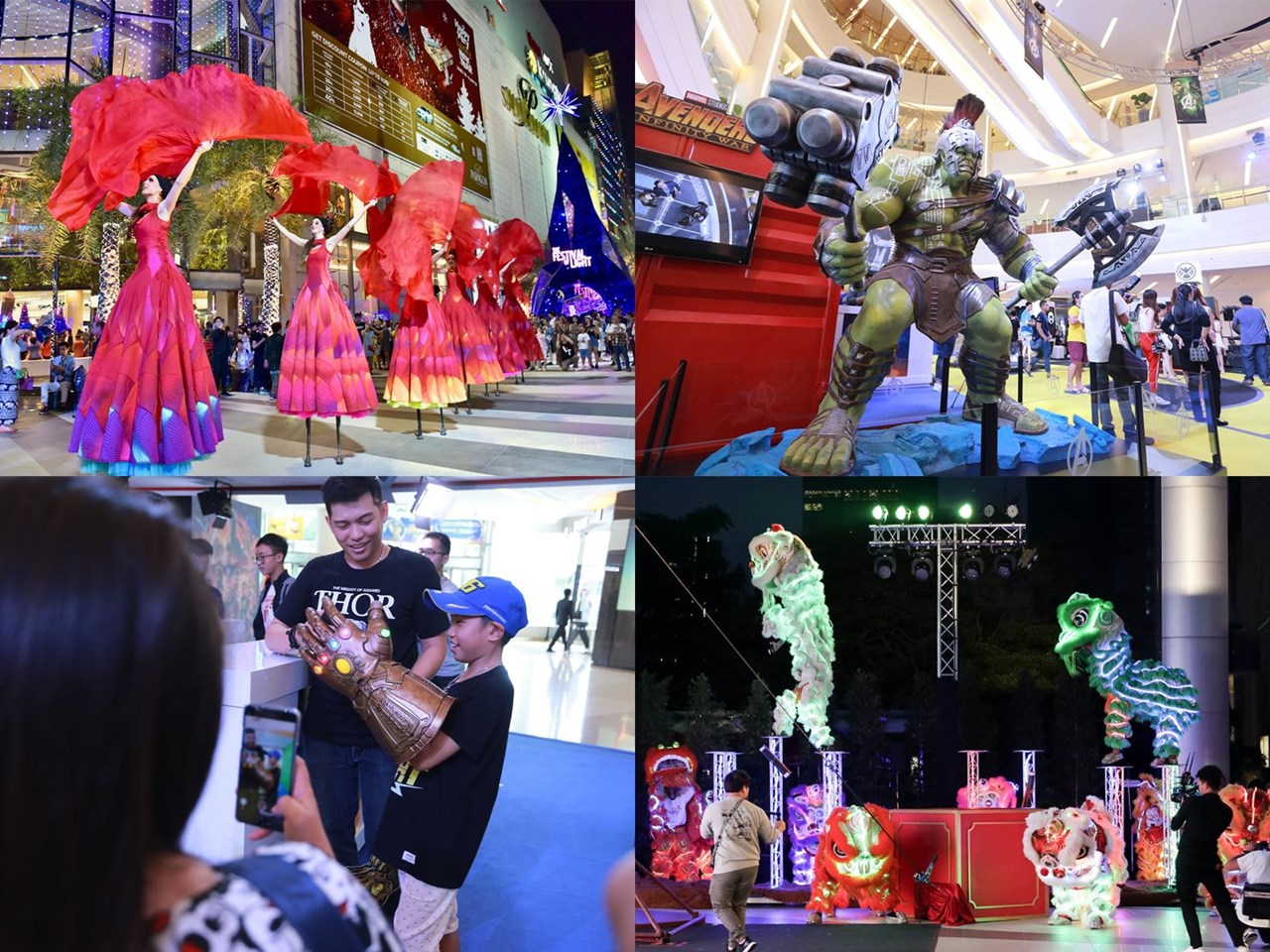 B for Beautiful Beyond Imagination
In regards to beauty, OneSiam is second to none. This place is a limitless centerpoint of all things beauty; from international makeup-skincare brands like Bobbi Brown, Esteé Lauder, M.A.C., Shiseido, NARS, Jo Malone, Tom Ford, Lush, Yves Rocher, and Yves Rocher to multi-brand beauty stores like ALAND from South Korea, @Cosme Store from Japan, and Sephora from France. This isn't counting the most popular beauty brands of the era that have set up shop here, the most recent brand being Jung Saem Mool. Regardless of how you view beauty, you will find a world so beautiful beyond your imagination here at OneSiam.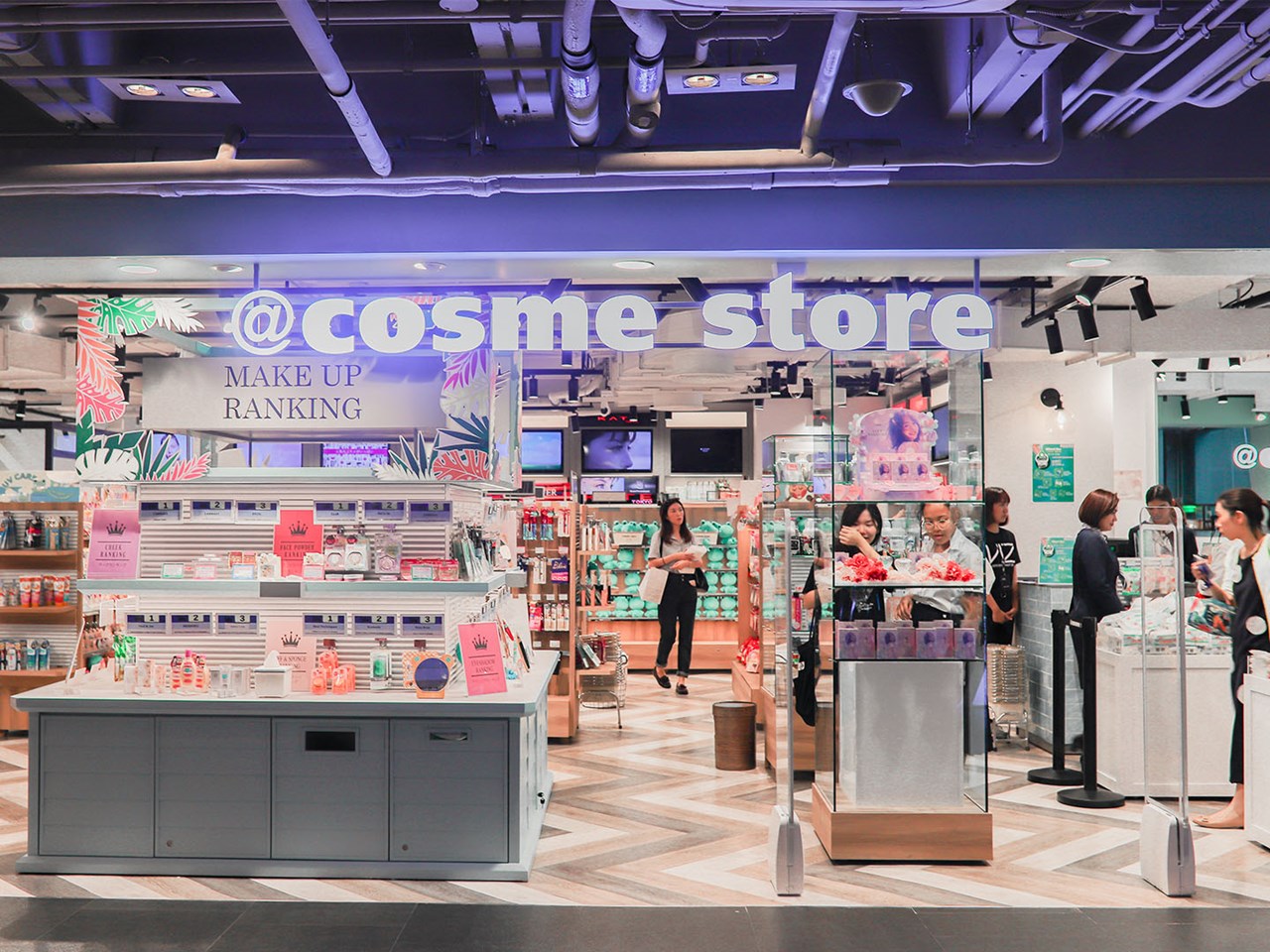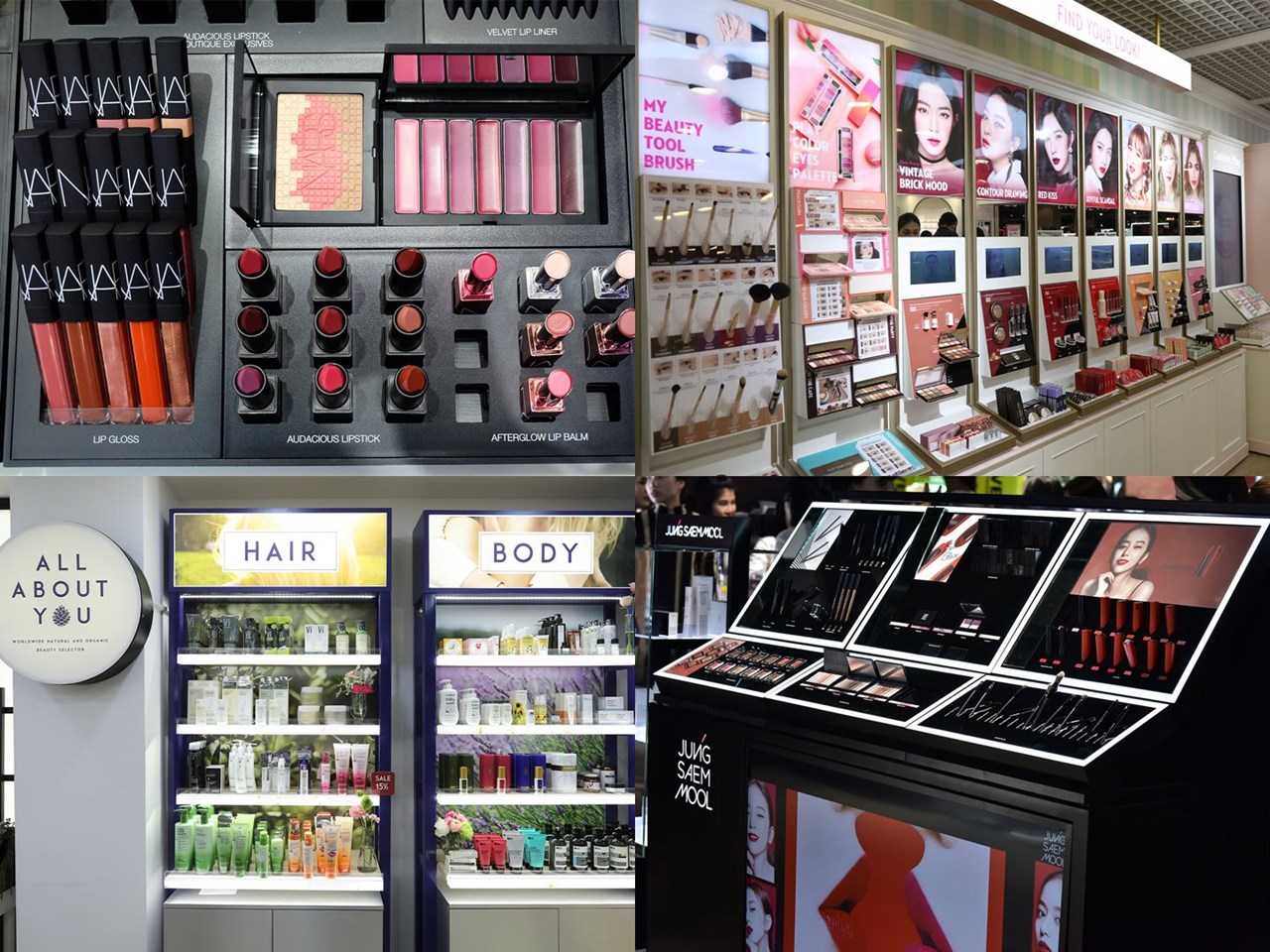 C for Cool Collaboration
The fun, creativity, and novelty will have a big impact on this era's lifestyle because OneSiam is the center for all national-level and world-class collaborative works. These works cover fashion, beauty, lifestyle items, and even dining. Some collaborations can also only be found here.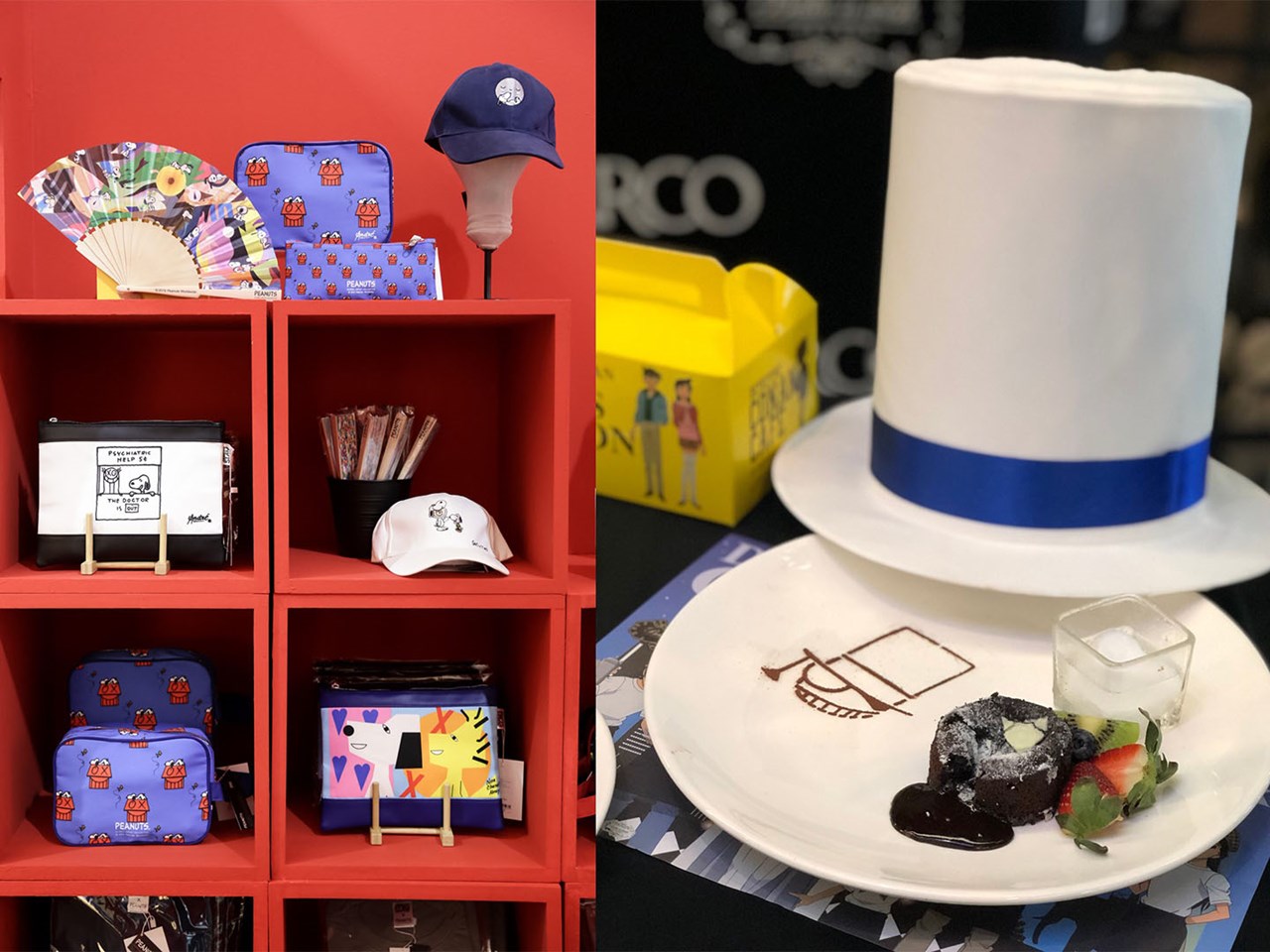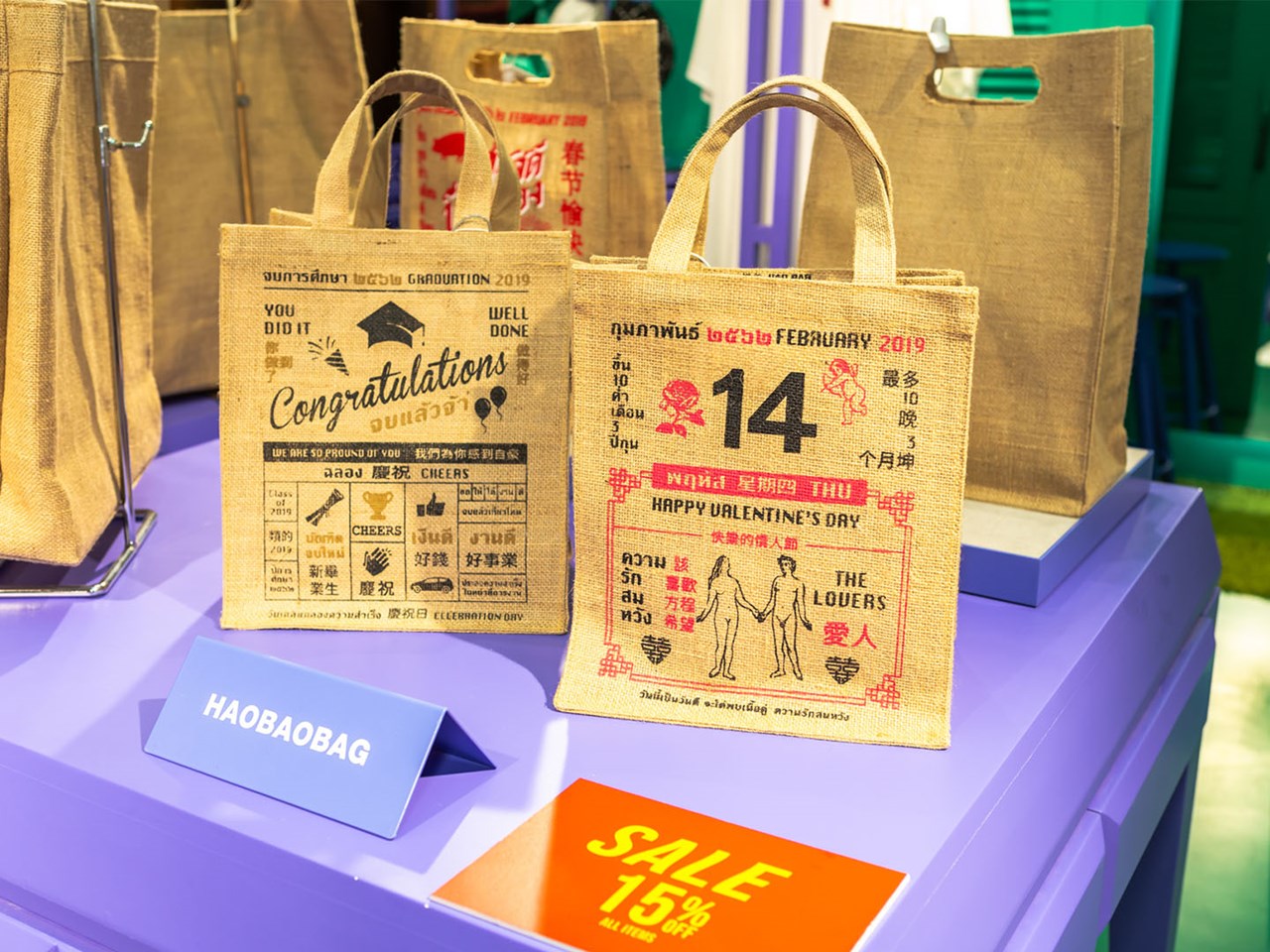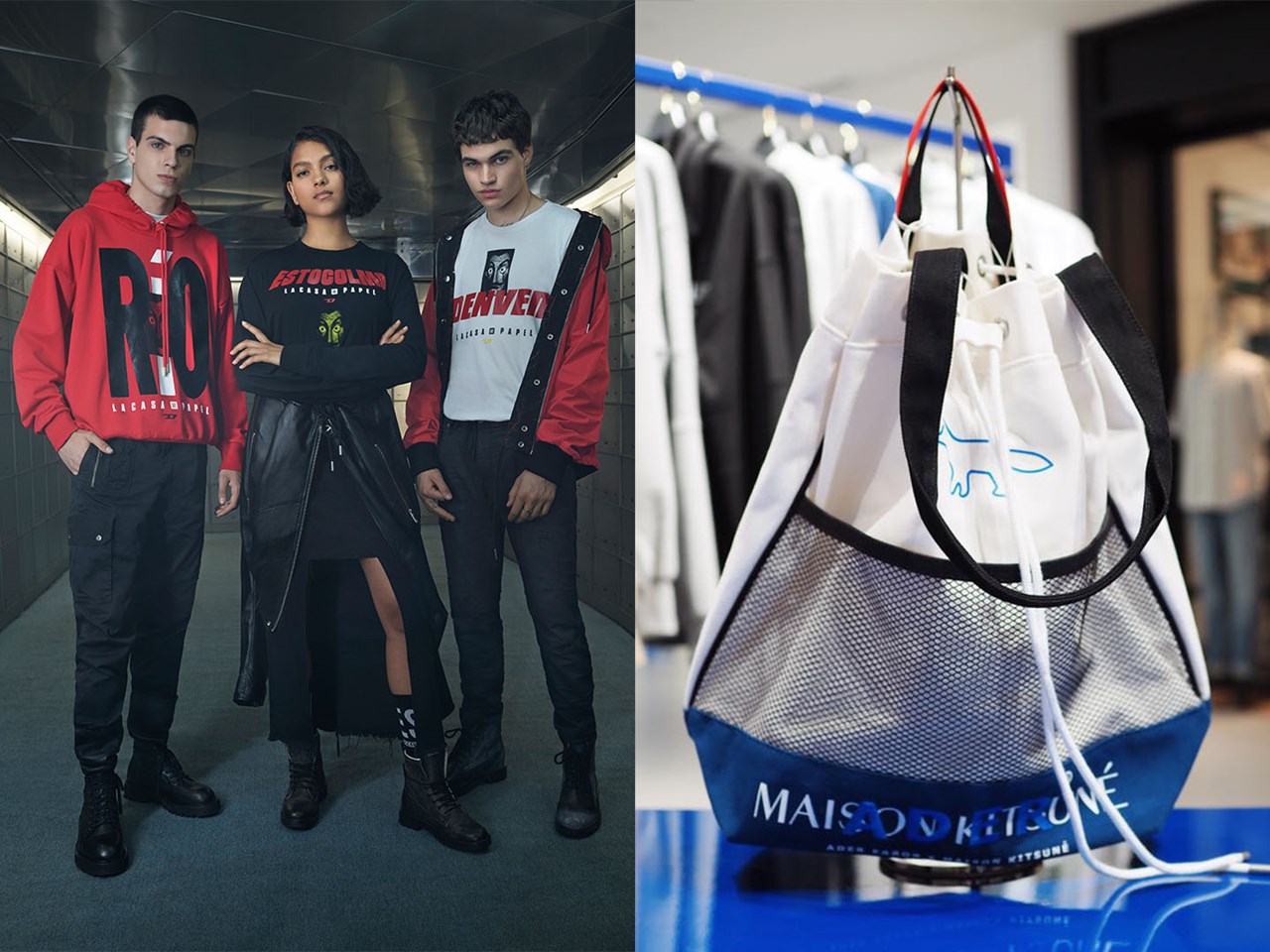 D for Dining
Don't know what to eat? Looking for a new dining experience? Look no further than OneSiam and its selection of over 200 restaurants that also offer desserts and beverages. You've got bubble tea and coffee of the best sort carefully selected and gathered in one spot at Siam Paragon, Siam Center, and Siam Discovery.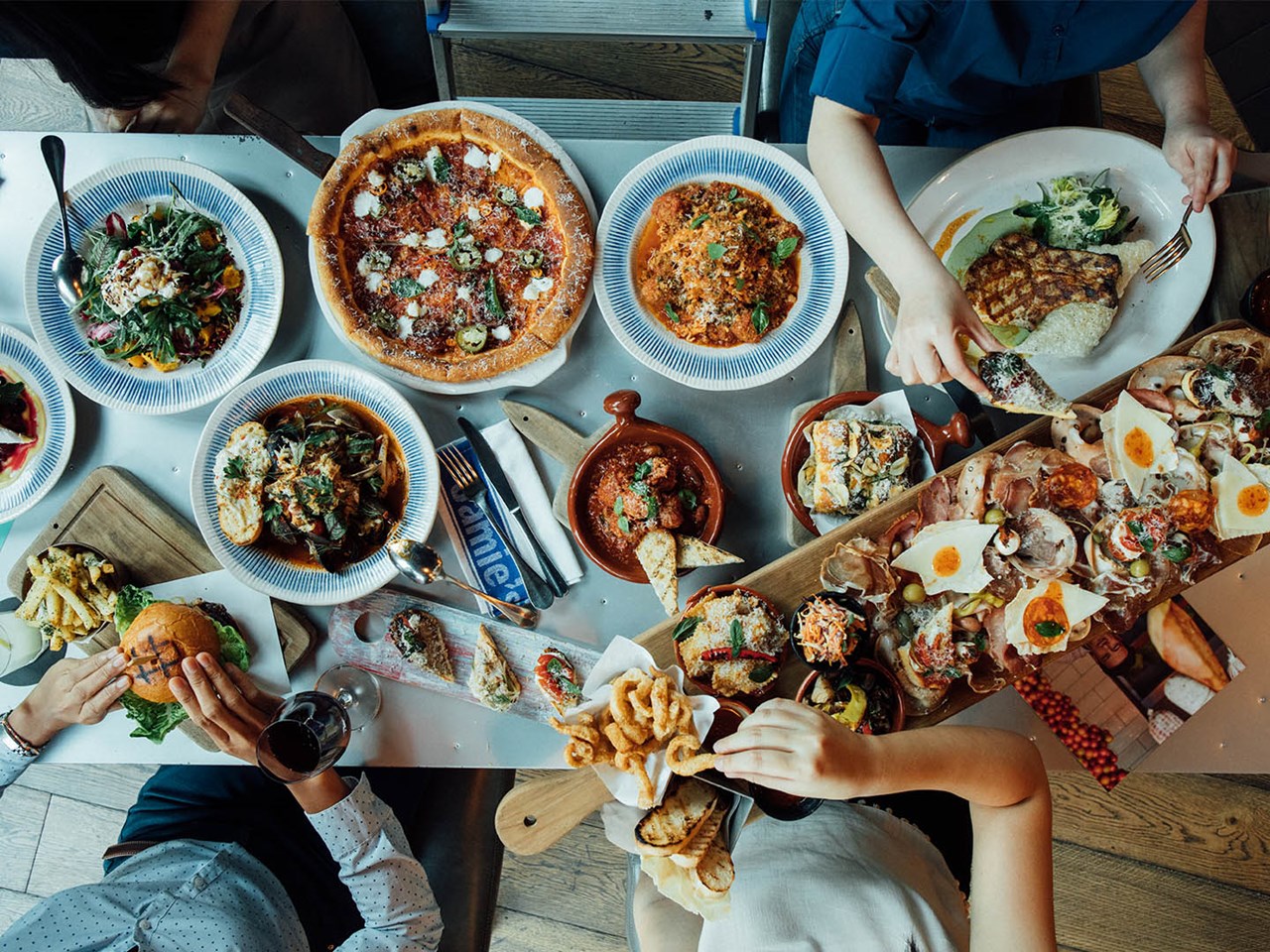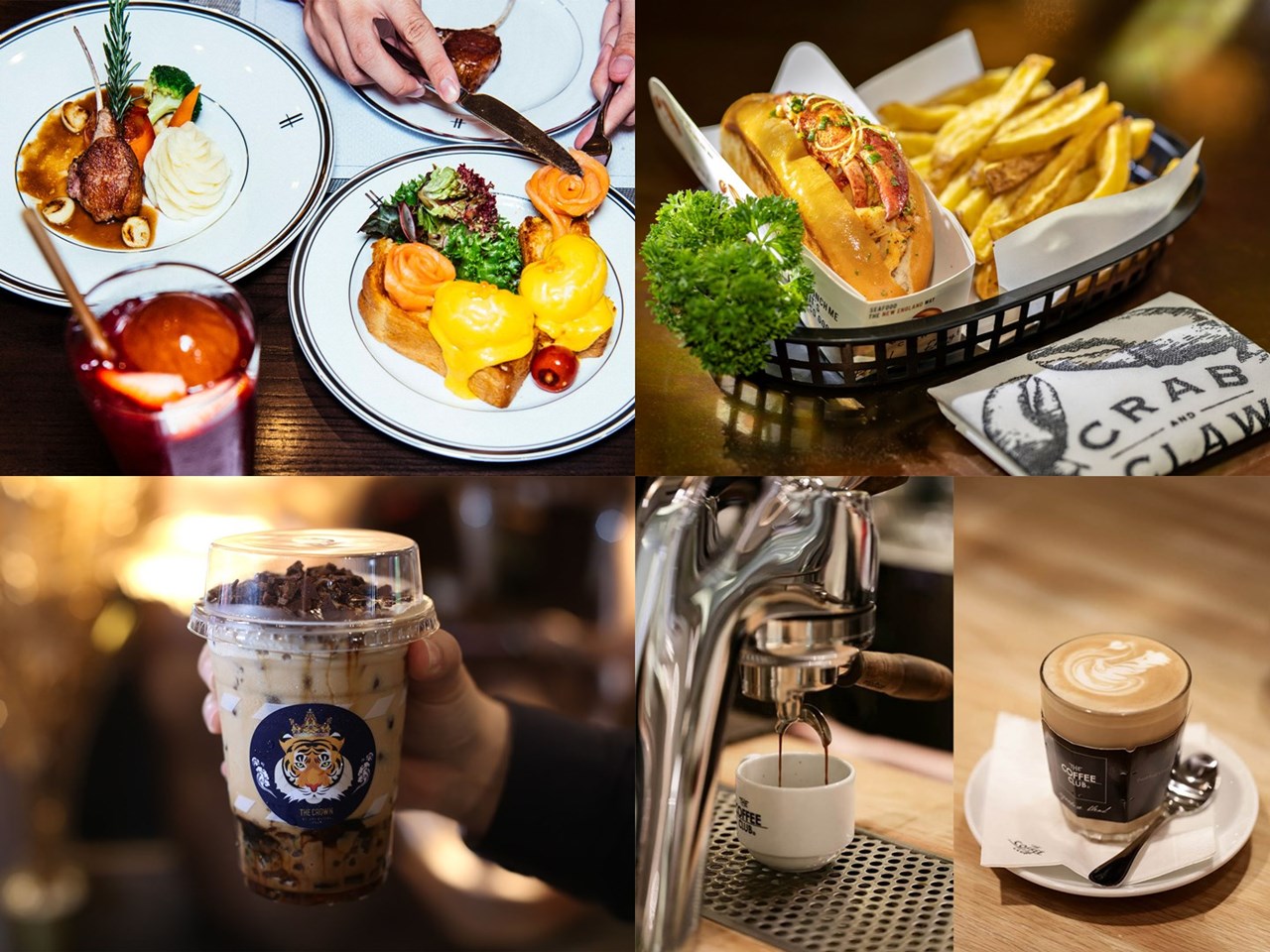 E for Entertainment You'll Find Only Here
This is world-class entertainment that you'll only find at one place in Thailand! Sea Life Bangkok Ocean World at Siam Paragon will take you on a remarkable and thrilling deep-sea adventure as Southeast Asia's largest aquarium, housing over 8,000 living species. Then you have Madame Tussauds Bangkok at Siam Discovery, where you'll get the chance to get close with the famous figures of the world at the world's most famous wax museum. Last but not least, there's KidZania at Siam Paragon, where kids can discover their dreams and get inspired in a virtual city that will allow them to live and think like a grown-up.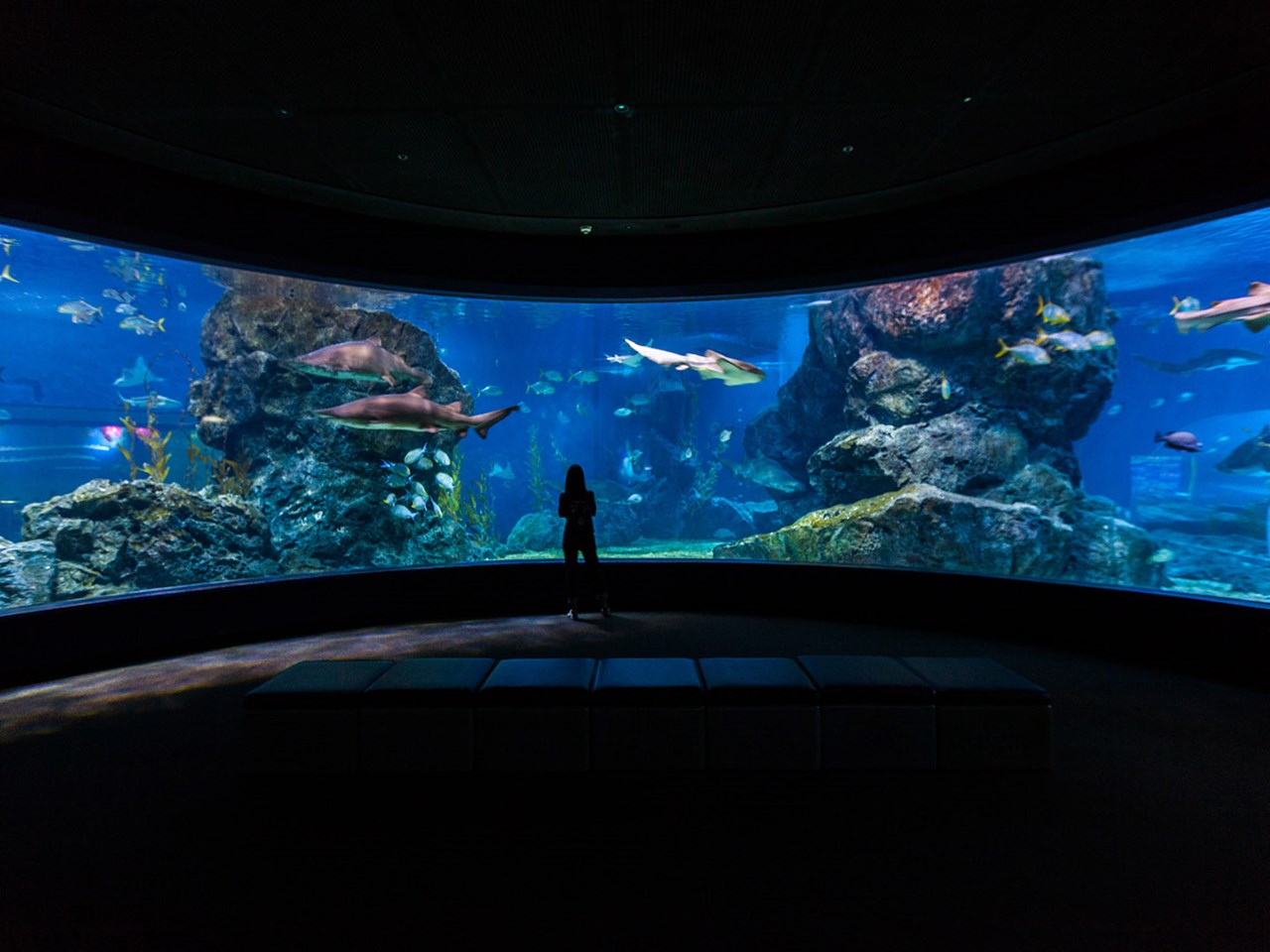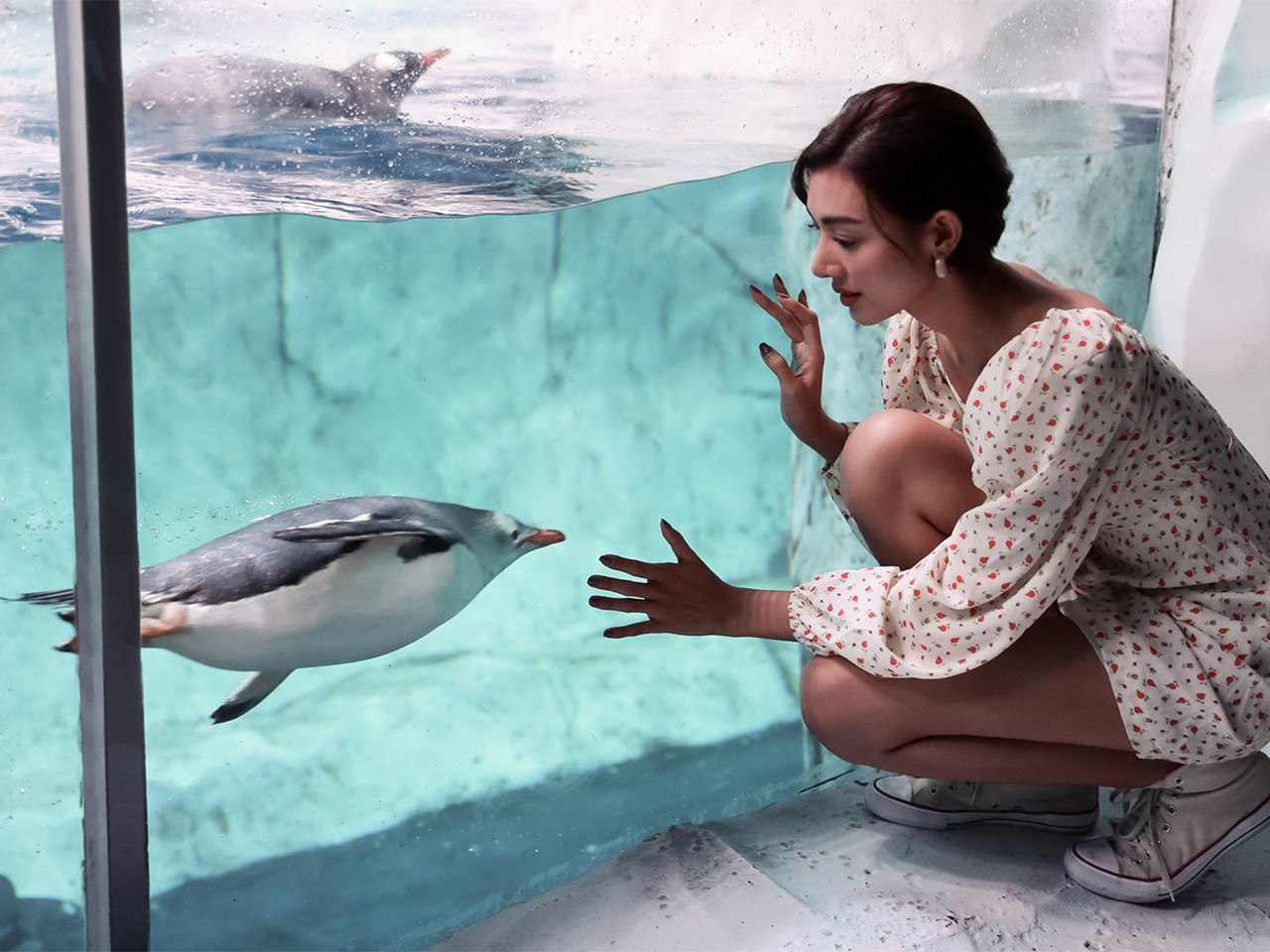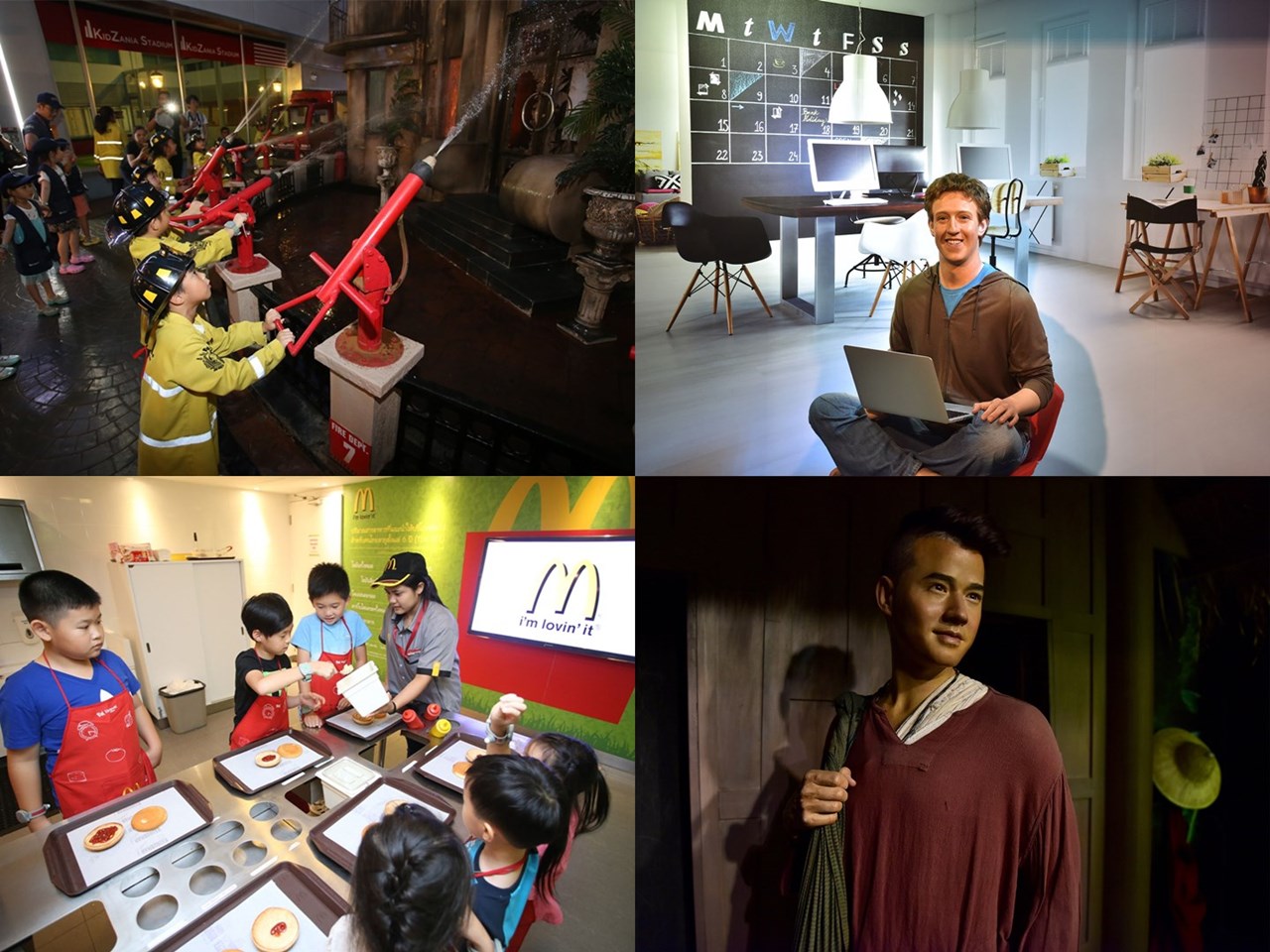 F for First to Enjoy
One of the special things you get from coming to OneSiam is that you get to be "the first" in a lot of things. You can be the first to enjoy many aspects of lifestyle, from the beauty experience that awaits at Thailand's first Lush store to the popular pastry shop that is Zakuzaku with its almond-coated, custard-filled choux creme. And don't forget RAPL with their custard creme apple pies that use 144 layers of flour. It's all available at Siam Center for you to try before anyone else.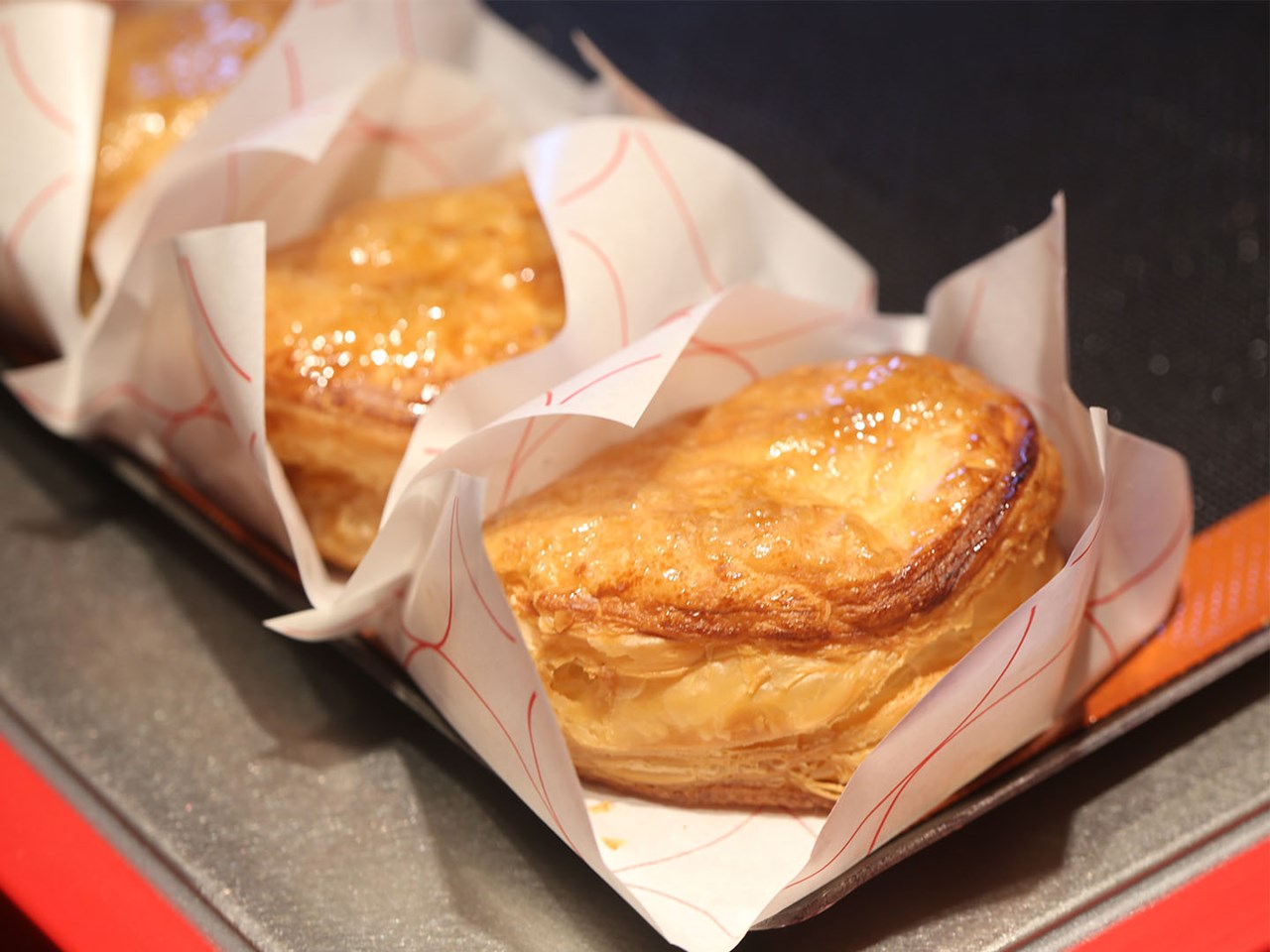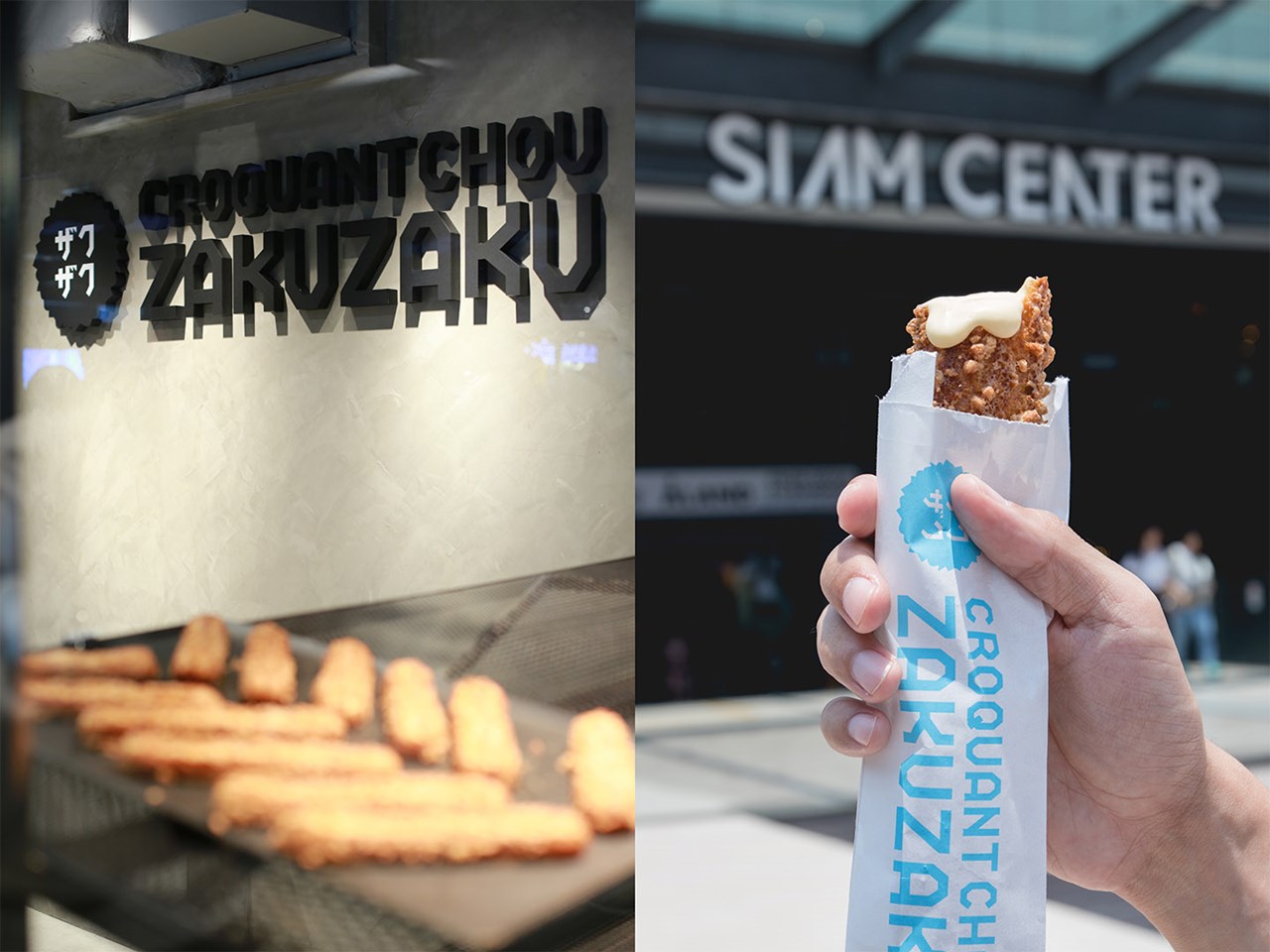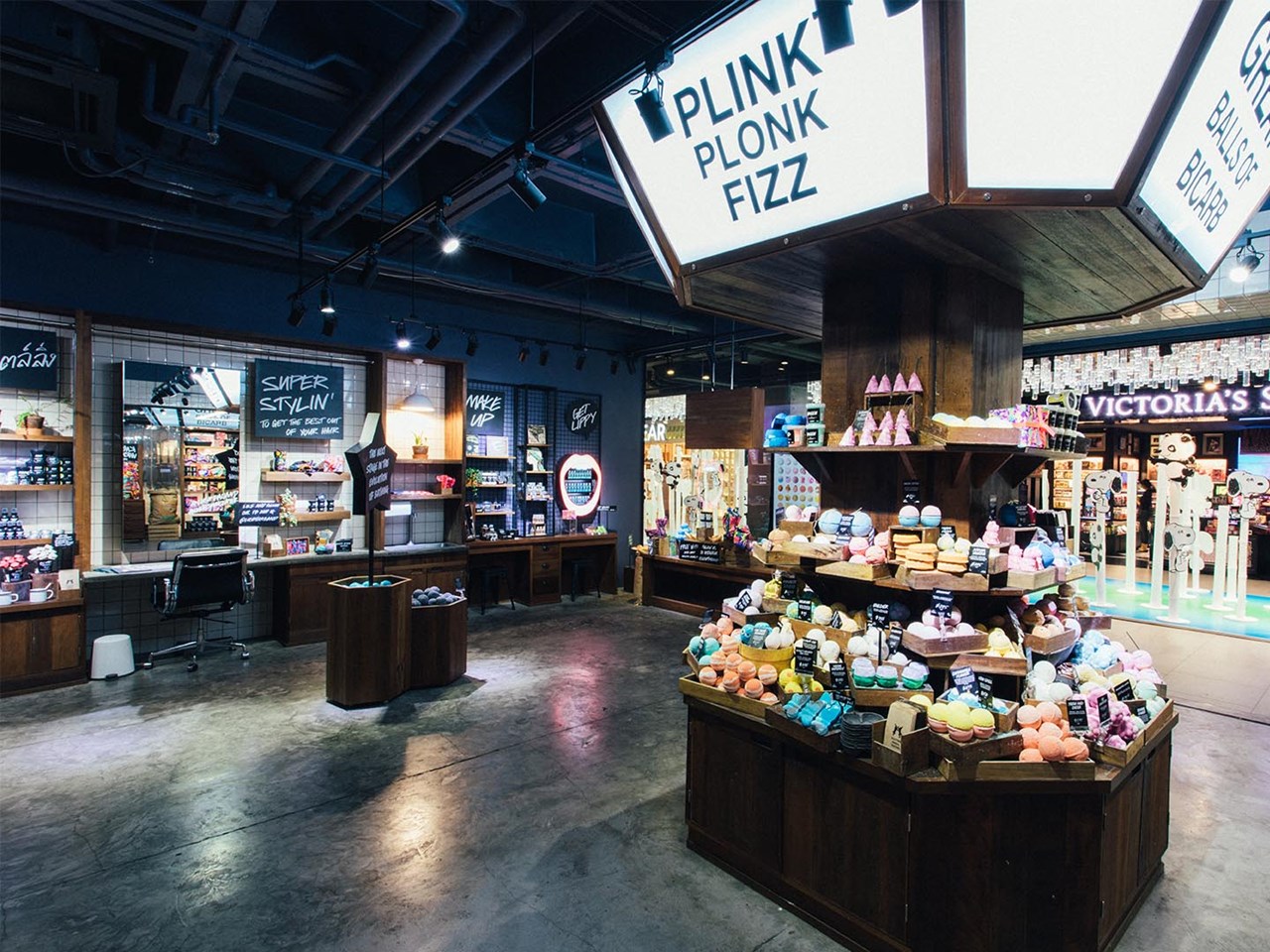 G for Get-Together
OneSiam is the meeting point for all those who want to spend time with others, be it friends, family, or loved ones. It has restaurants that have the coziest feel or pleasant outdoor settings. Then you got your hip cafes where you can enjoy a cup of coffee or your classy restaurants to have your high tea. The point is you can share any kind of moment at Siam Paragon, Siam Center, and Siam Discovery.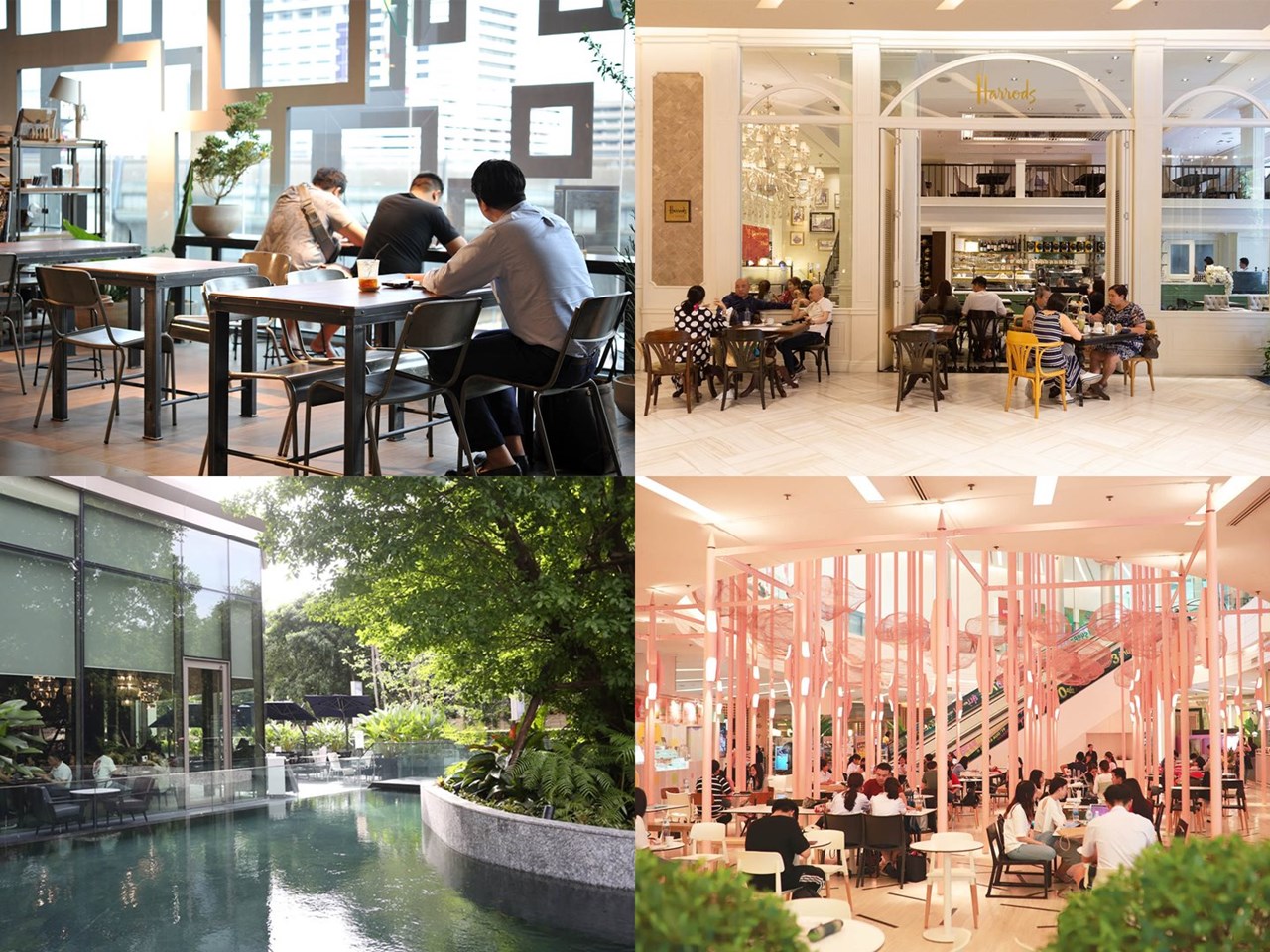 H for Happening
Everything that's happening at OneSiam is sure to have a "talk-of-the-town" effect. For the entire year, this place will pick events, activities, exhibitions, and workshops that will communicate a national-level and global-level lifestyle phenomenon, from fashion events, beauty workshops, food festivals, art exhibitions, concerts and even marathons.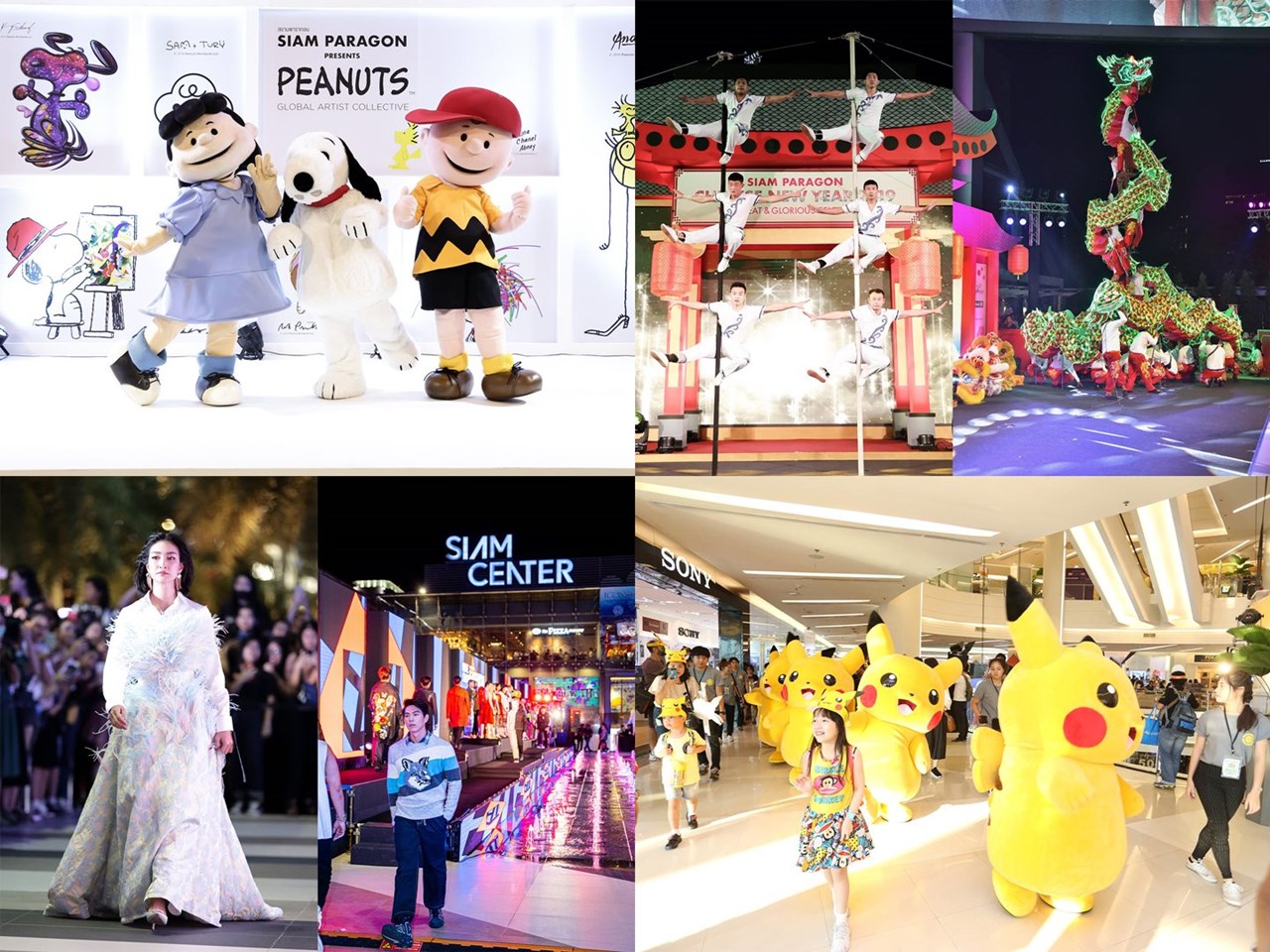 I for Inspiration
Be prepared to be inspired in every way possible at OneSiam; whether it's on the dining table, the gym, the cinema, shopping items and even the bathroom.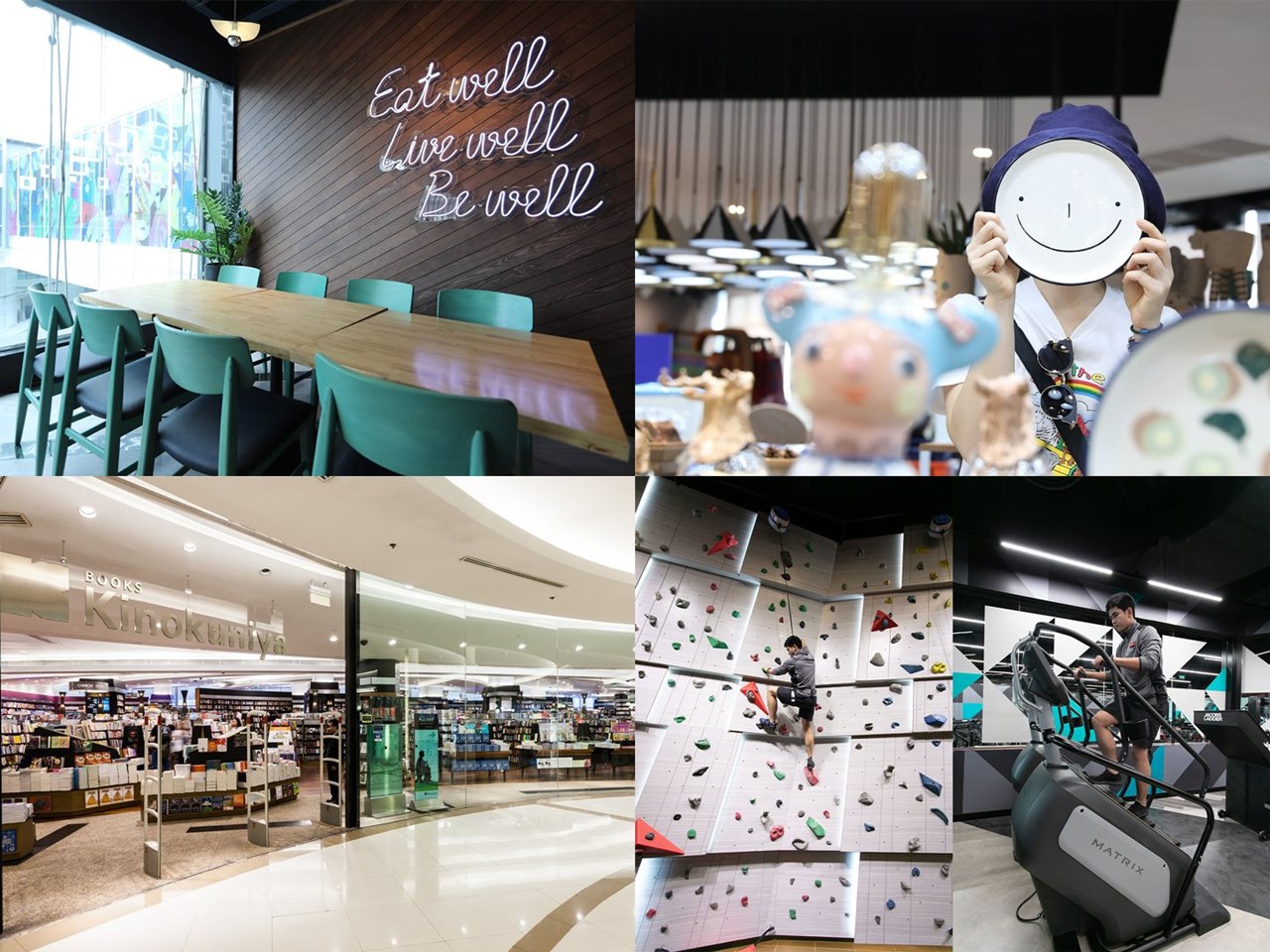 J Joy of Living
Take your body, your mind, and the person you love with you to bask in the happiness, enjoyment, and pleasure of living at the heart of the city at OneSiam. Here, you will find all aspects of your lifestyle fulfilled; including shopping, entertainment, dining, and living.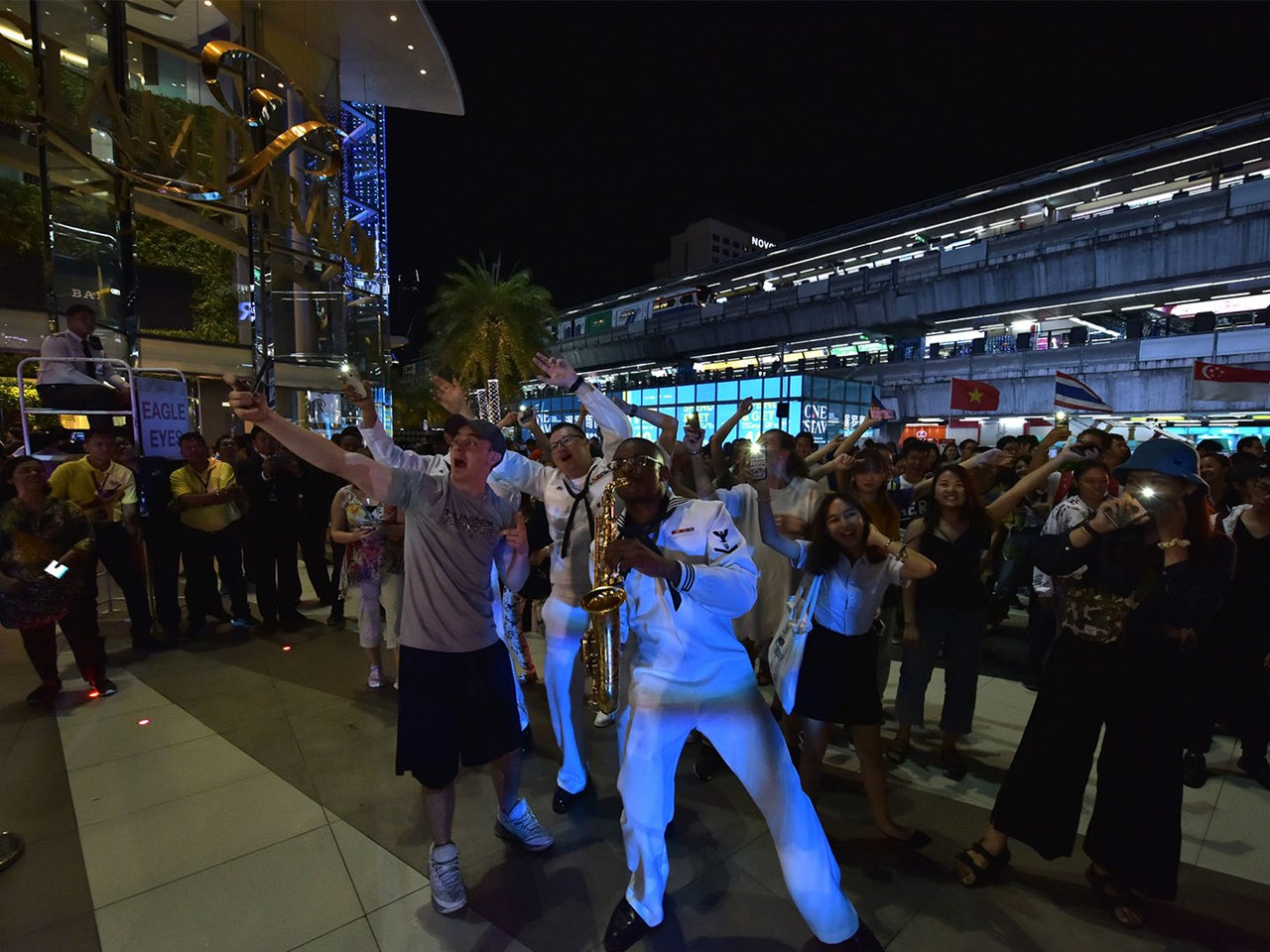 K for King of Innovations
A unique, innovative lifestyle = Siam Paragon, Siam Center, and Siam Discovery. Destinations that meld innovation and technology with contemporary lifestyle. Now, presenting an extraordinary phenomenon that will redefine living and allow you to limitless enjoy different lifestyles at OneSiam is the OneSiam application. The app will enhance your lifestyle to the highest level. It's convenient and advanced. Every need, every story, every interest, every offer, every promotion, every deal, and every benefit from OneSiam has now been collected in one place.
For further information on the ONESIAM Application, Click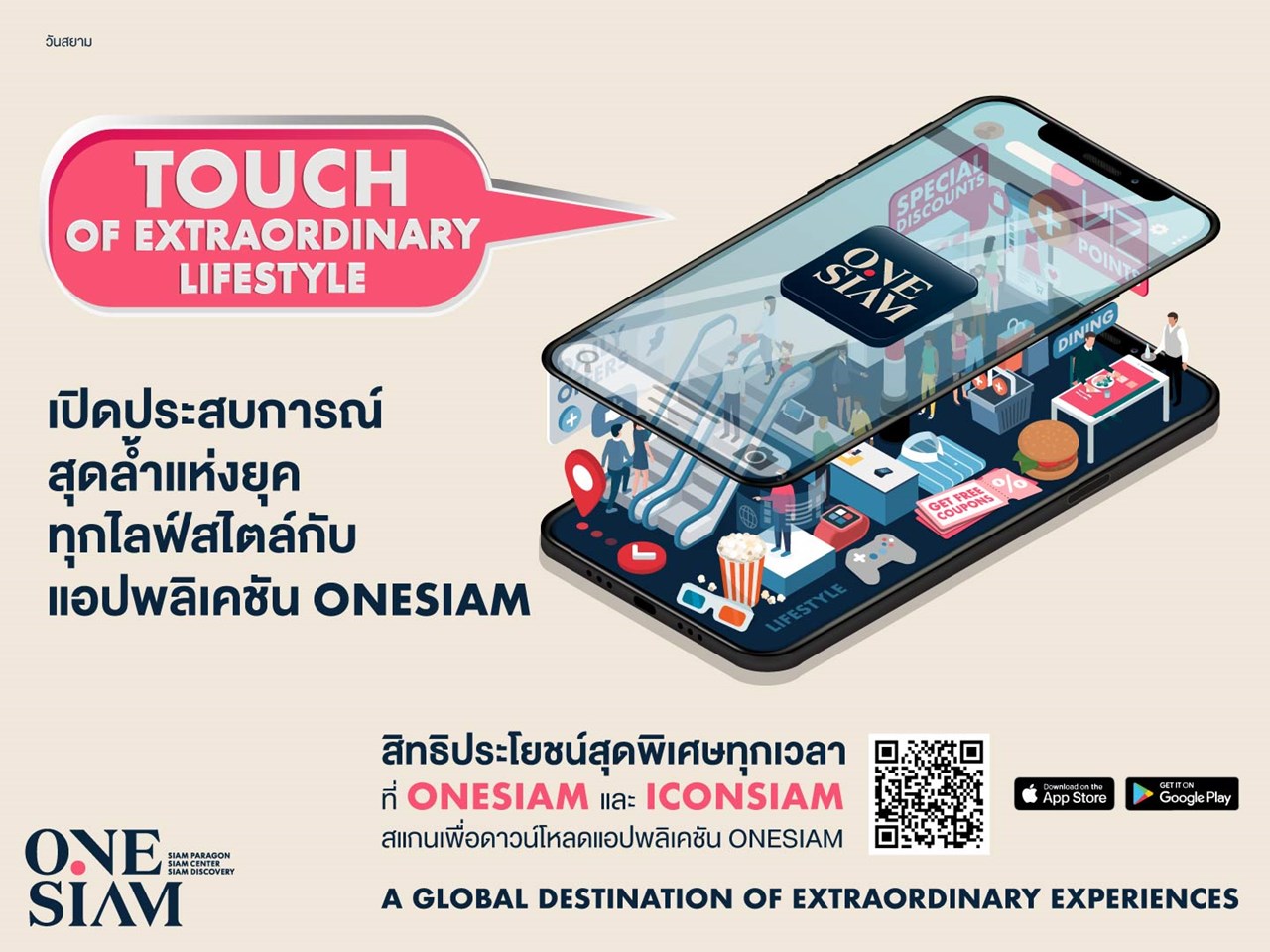 L for Lounge Hour
Once you're done shopping, relax in the exclusive lounges at Siam Paragon, Siam Center, and Siam Discovery. These are corners where you can rest and have a drink in a pleasant atmosphere.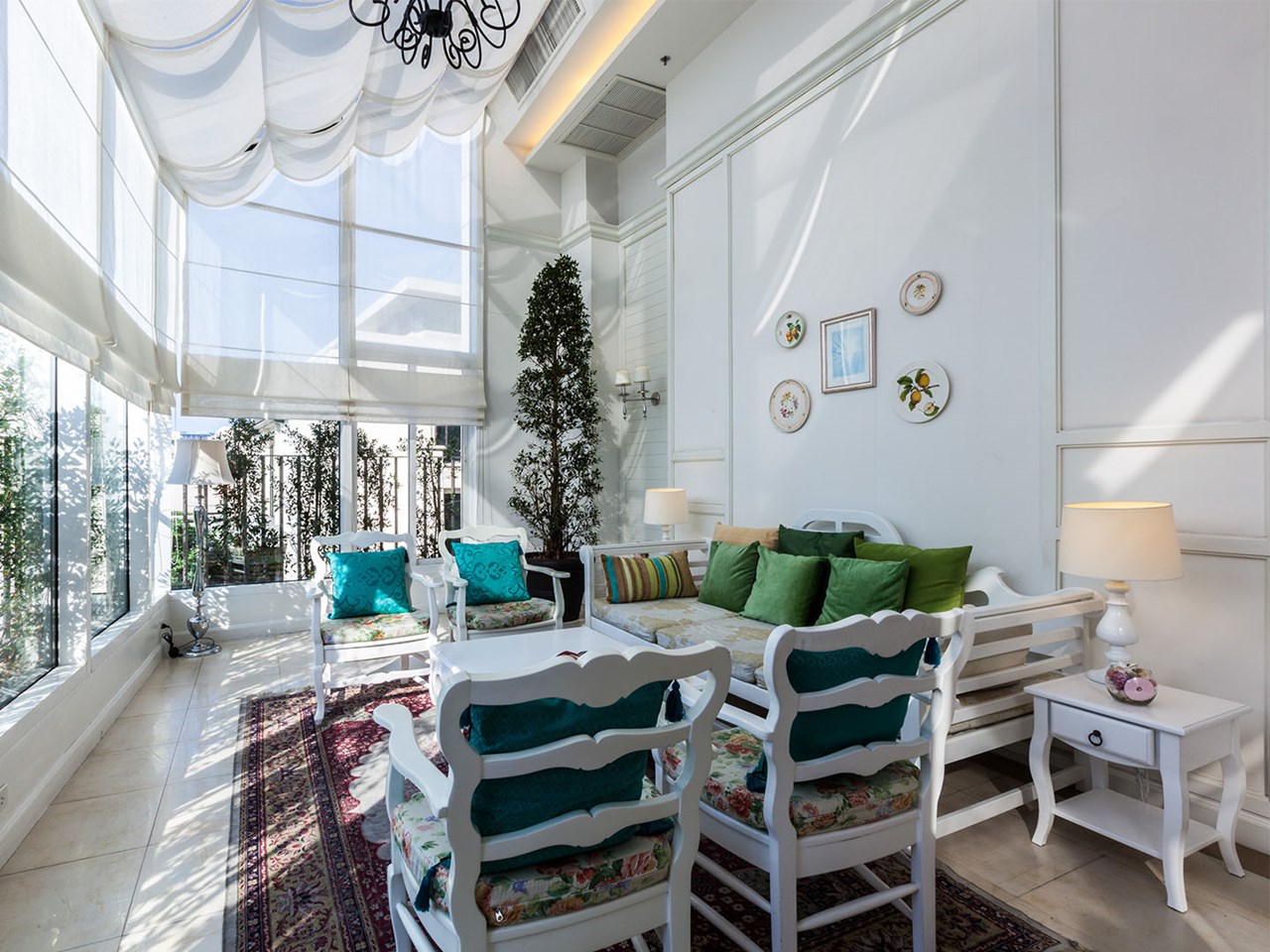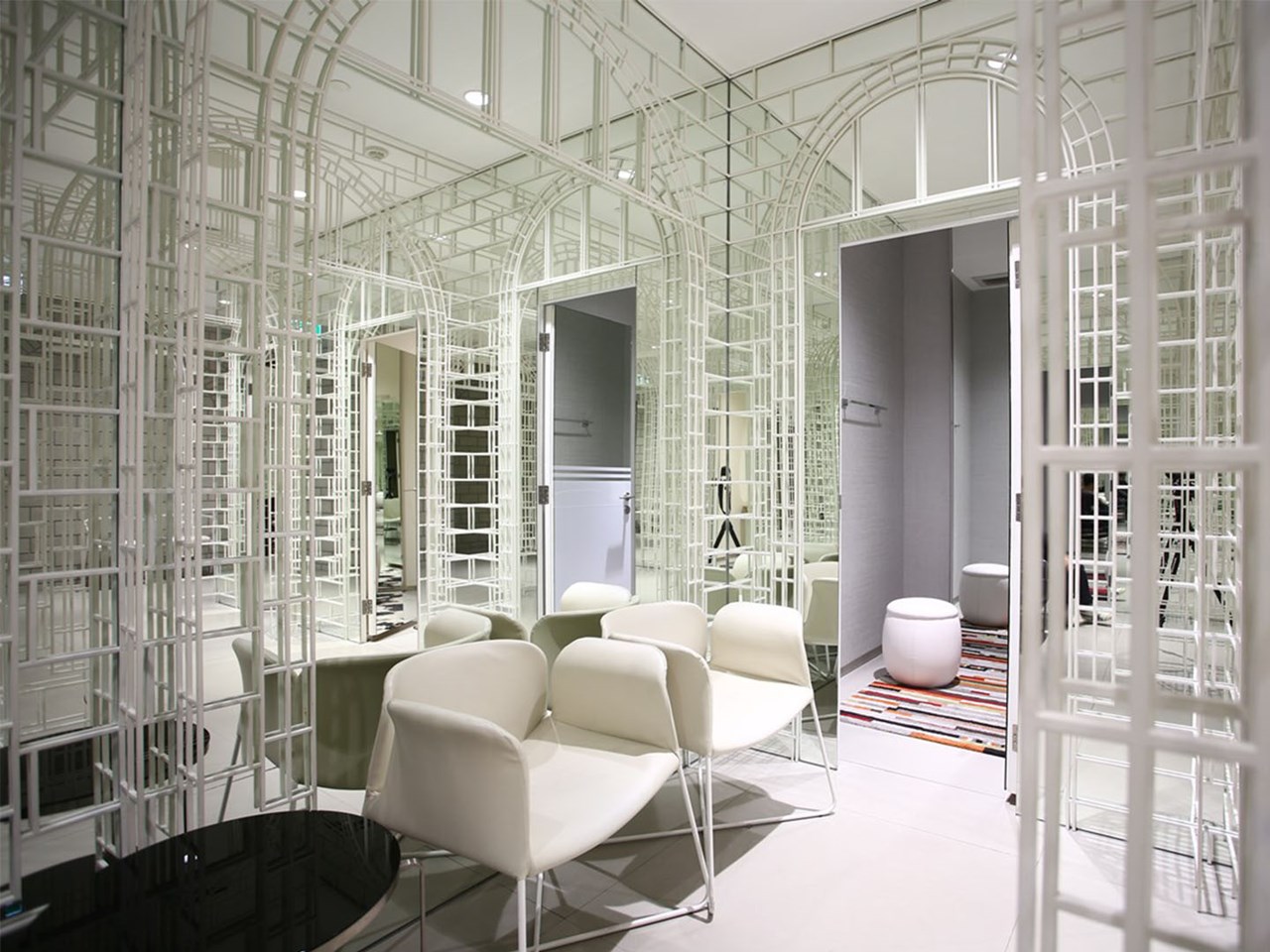 M for More is Much More
OneSiam is dedicated to selecting all the best for the people; including experiences, inspirations, and variety. Because for us, 1+1+1 equals more.


N for New Media
New communication channels of this era have allowed you to connect with OneSiam. You can now find us through online platforms like Facebook, Instagram, LINE and our official website. This way, you can deeply explore the world of OneSiam: Siam Paragon, Siam Center, and Siam Discovery.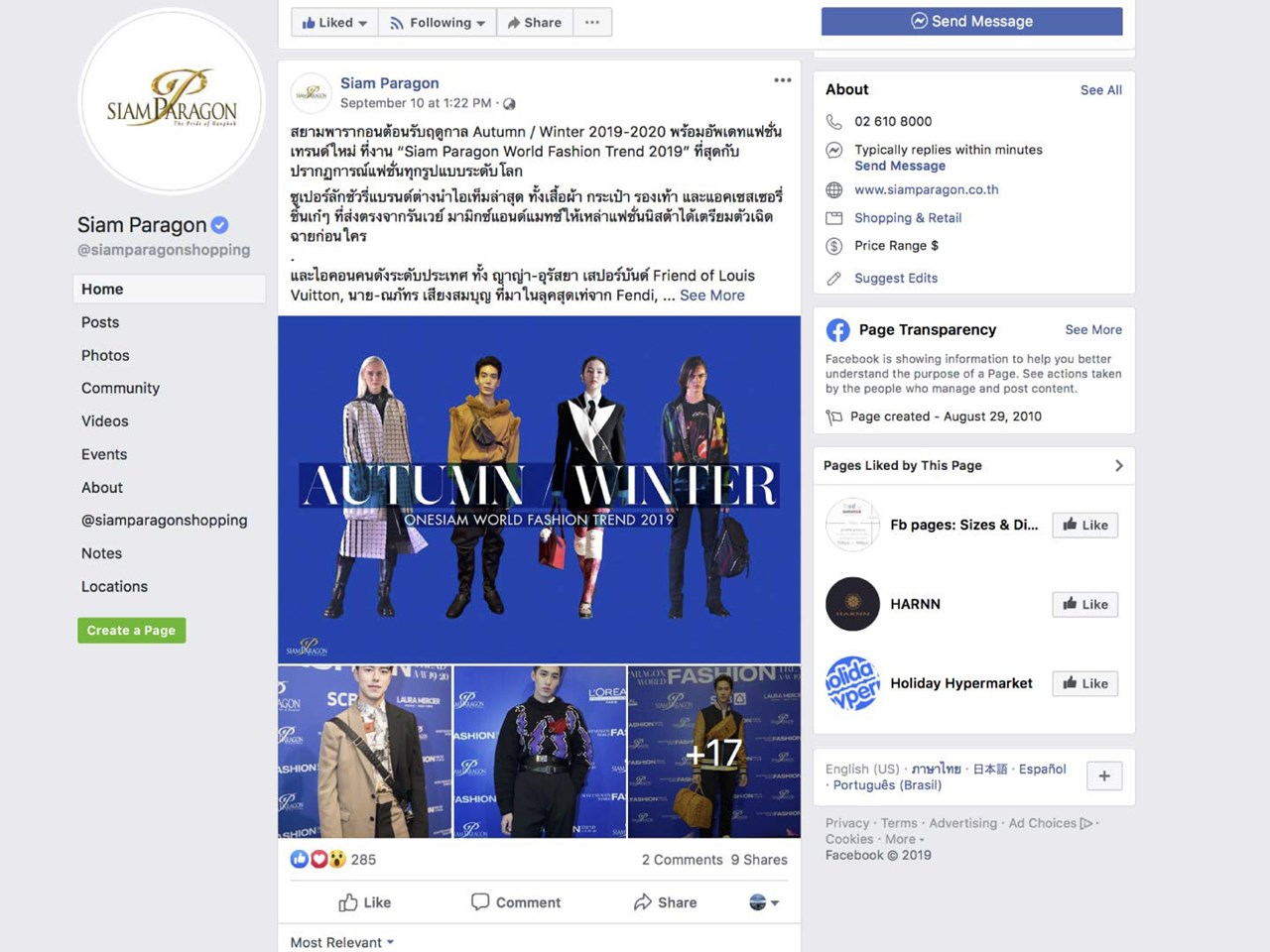 O for OneSiam KBank Credit Card
This credit card compiles all the special privileges and benefits, bringing you exclusive experiences every day. When you use this card at OneSiam, you can unlock discounts, collect points, have special days, and receive free gifts.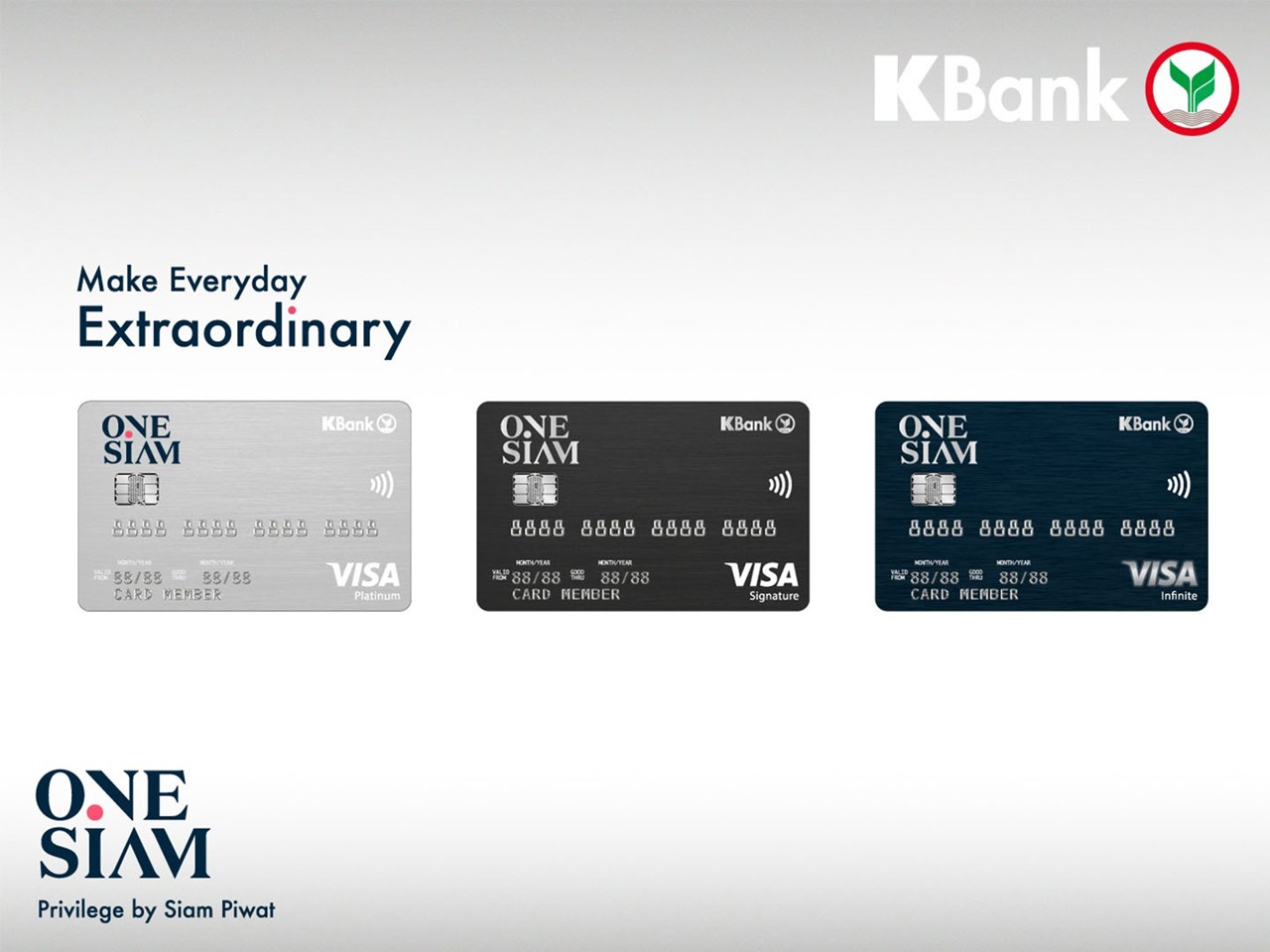 P for Platinum M card
Just one card will let you enjoy life at Siam Paragon like no one else. It collects Siam Paragon's best privileges, such as 60% discounts (including discounts of 5-10% in the shopping zone). Shop to collect points that can be exchanged for cash coupons, exclusive lounge services, and other exclusive privileges like hosting parties in the snazziest restaurants, watching free movies in the best atmospheres, exclusive dining experiences, as well as participation in Top Spender campaigns. Top spenders will get a chance to win a luxury trip both in the country and overseas.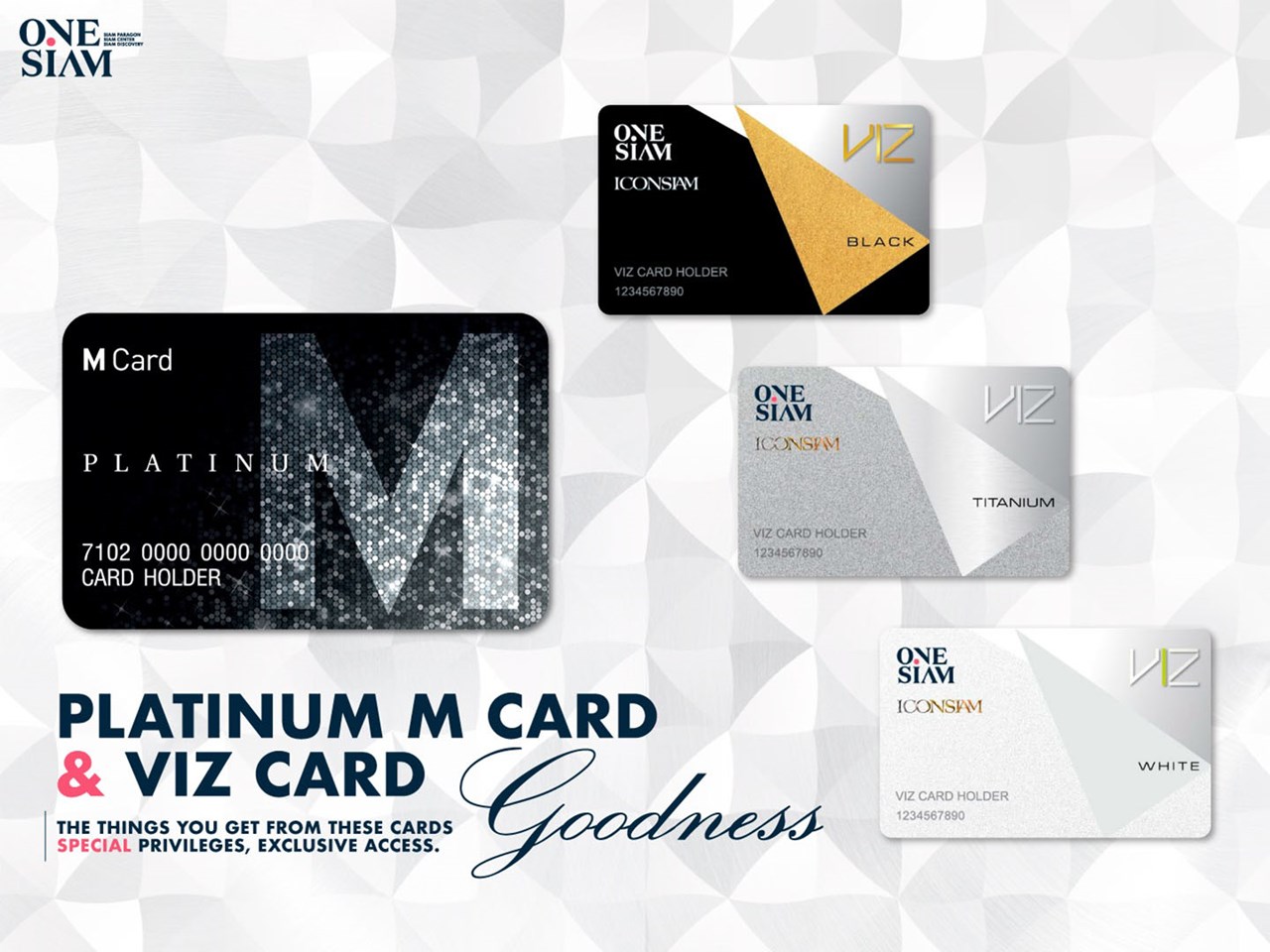 Q for Queue Phenomenon
The queue of Siam! It's a phenomenon that occurs whenever news breaks that there's a new brand, shop or item that's launched for the first time at OneSiam: Siam Paragon, Siam Center, and Siam Discovery. On several occasions, shoppers have even waited overnight at OneSiam!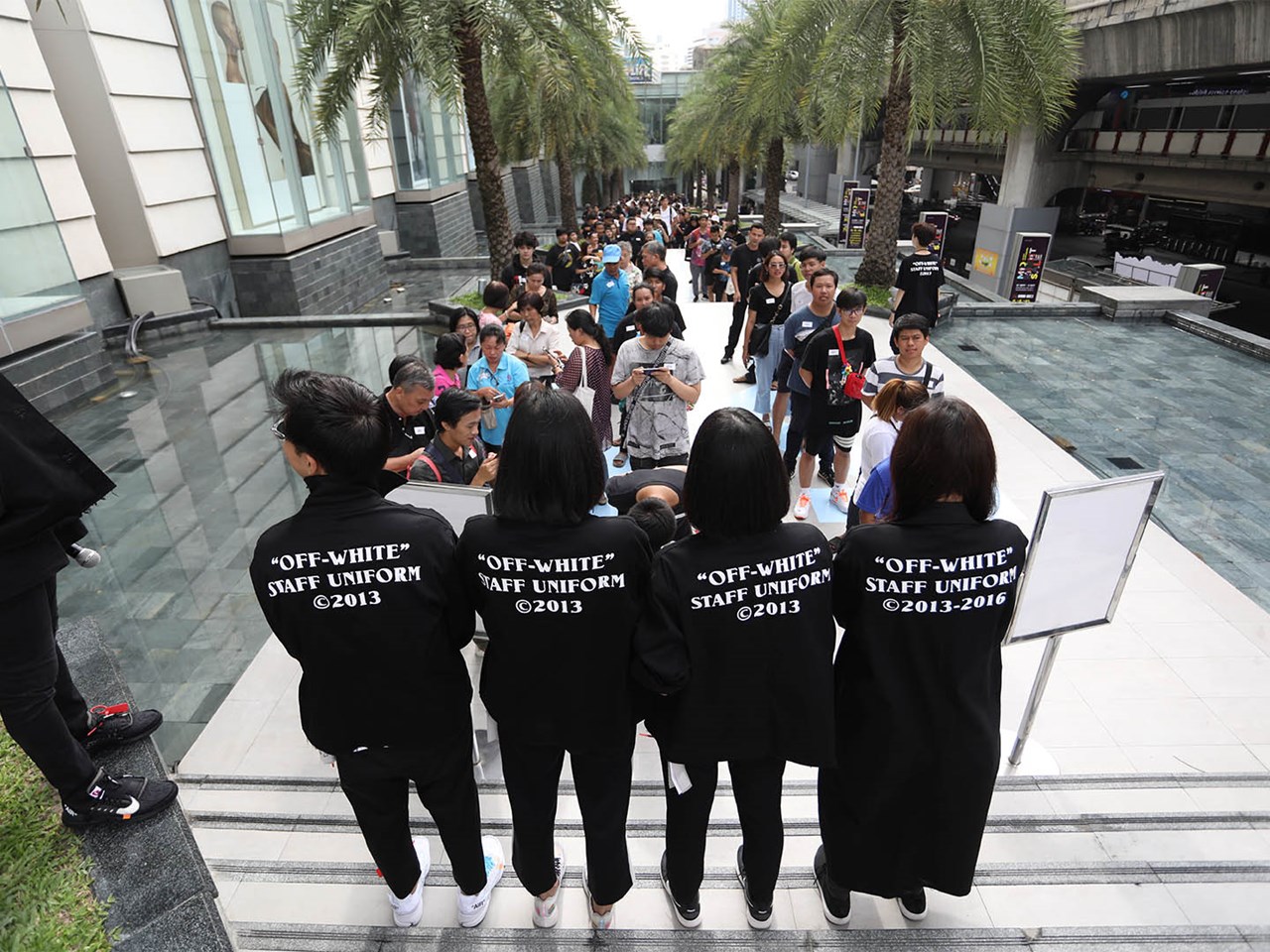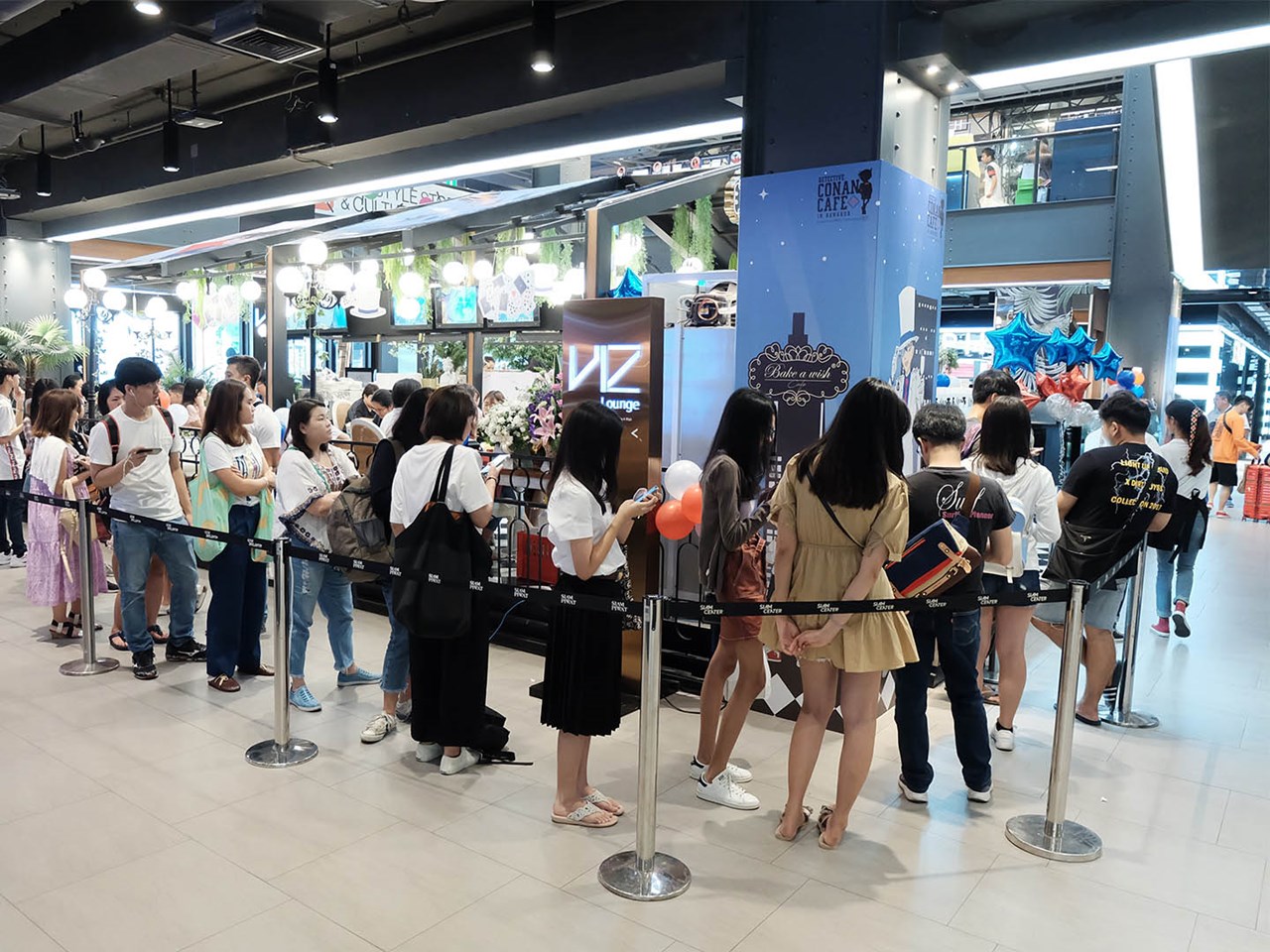 R for Revolutionary
Siam Discovery bends and breaks every rule of the conventional shopping center in order to become Thailand's first "hybrid retail store". As a hybrid retail store, it manages the customers' experiences, moods, and desires through 'product displays' according to their interests instead of categorizing products the conventional way. This is done in order to provide shoppers with a new shopping experience that will potentially fulfill their needs and desires. Products from over 10,000 brands around the world have been selected in the process.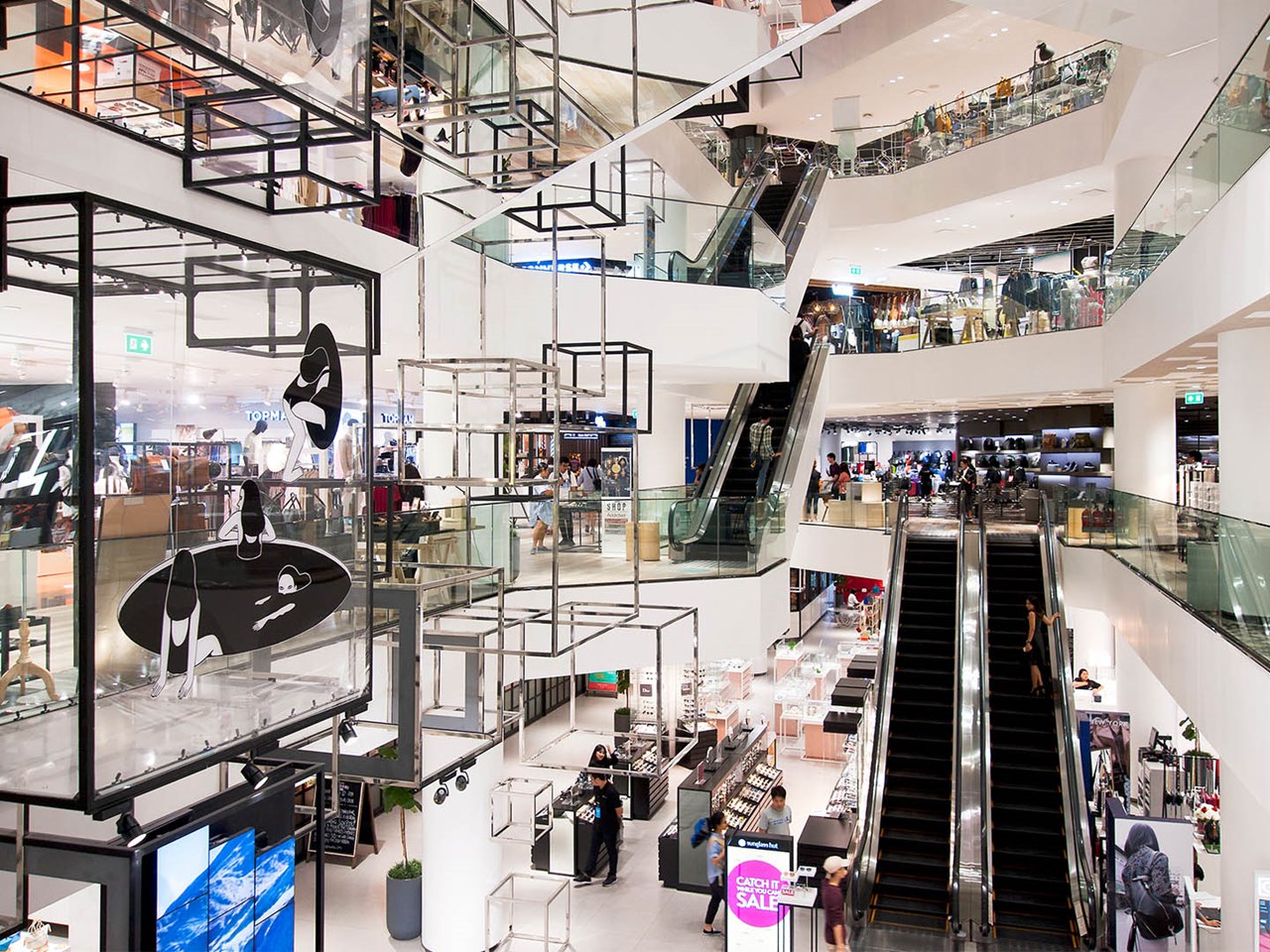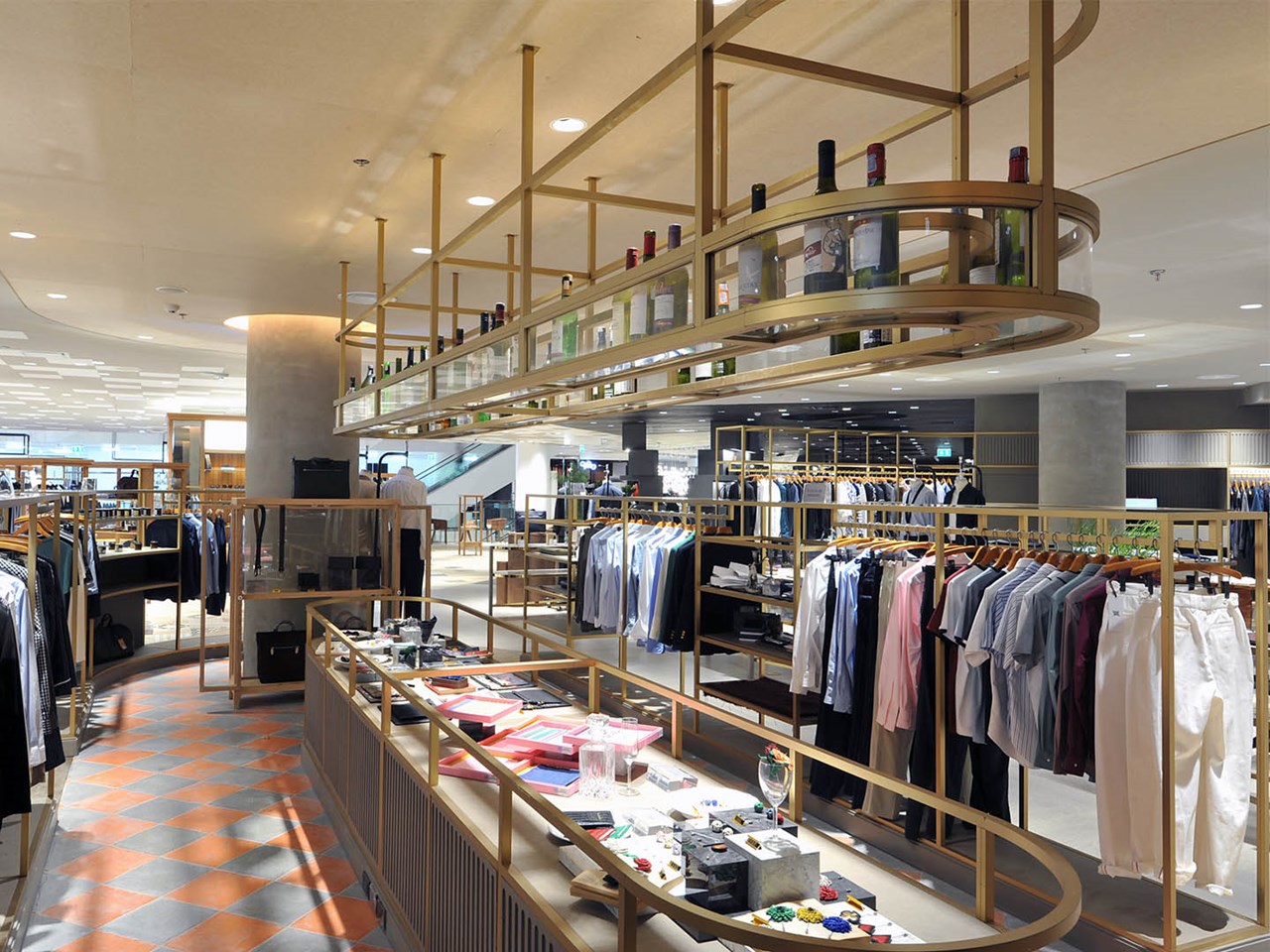 S for Siam Gift Card
Shop, explore and dine at OneSiam in convenient style without having to carry much. Just bring your Siam Gift Card to use in place of cash at OneSiam: Siam Paragon, Siam Center, and Siam Discovery. Choose from various experiences in dining, fashion, beauty, health and lifestyle across over 500 brands (Siam Gift Cards can be purchased at Star Dome at Siam Paragon's M Floor, the Redemption Counter at Siam Center's G Floor, and Customer Service at Siam Discovery's G Floor)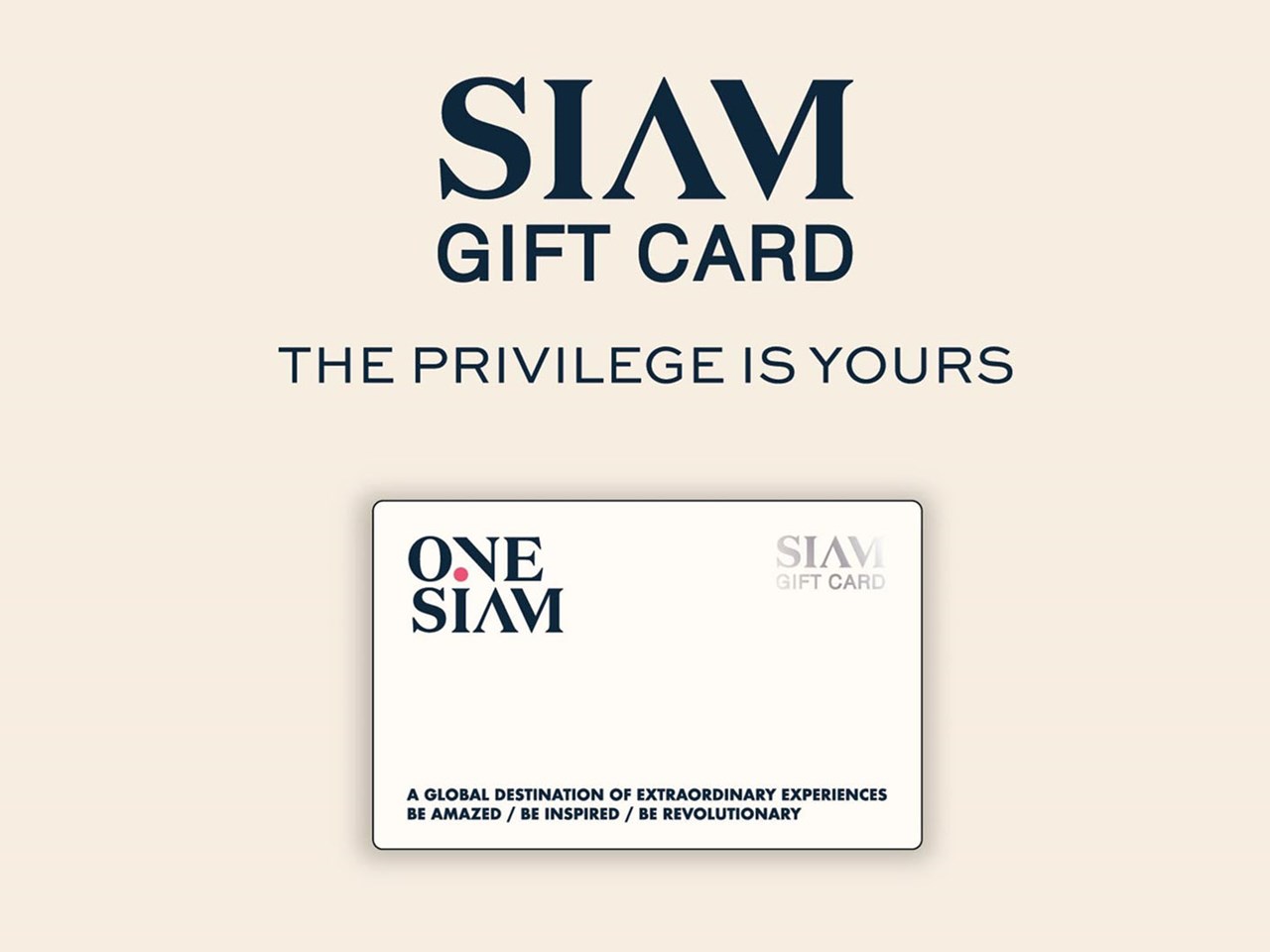 T for Thai Talent
Siam Center and Siam Discovery are the center points for the talents of Thai people in different fields; be it fashion, lifestyle, art, or design. Their work has been showered with creative ideas, freshness, and novelty. These talents from Thailand range from legends to newcomers, with some of them having achieved international fame and winning awards through items from stores like The Selected, The Wonder Room, and Absolute Siam Store in Siam Center; as well as ODS in Siam Discovery.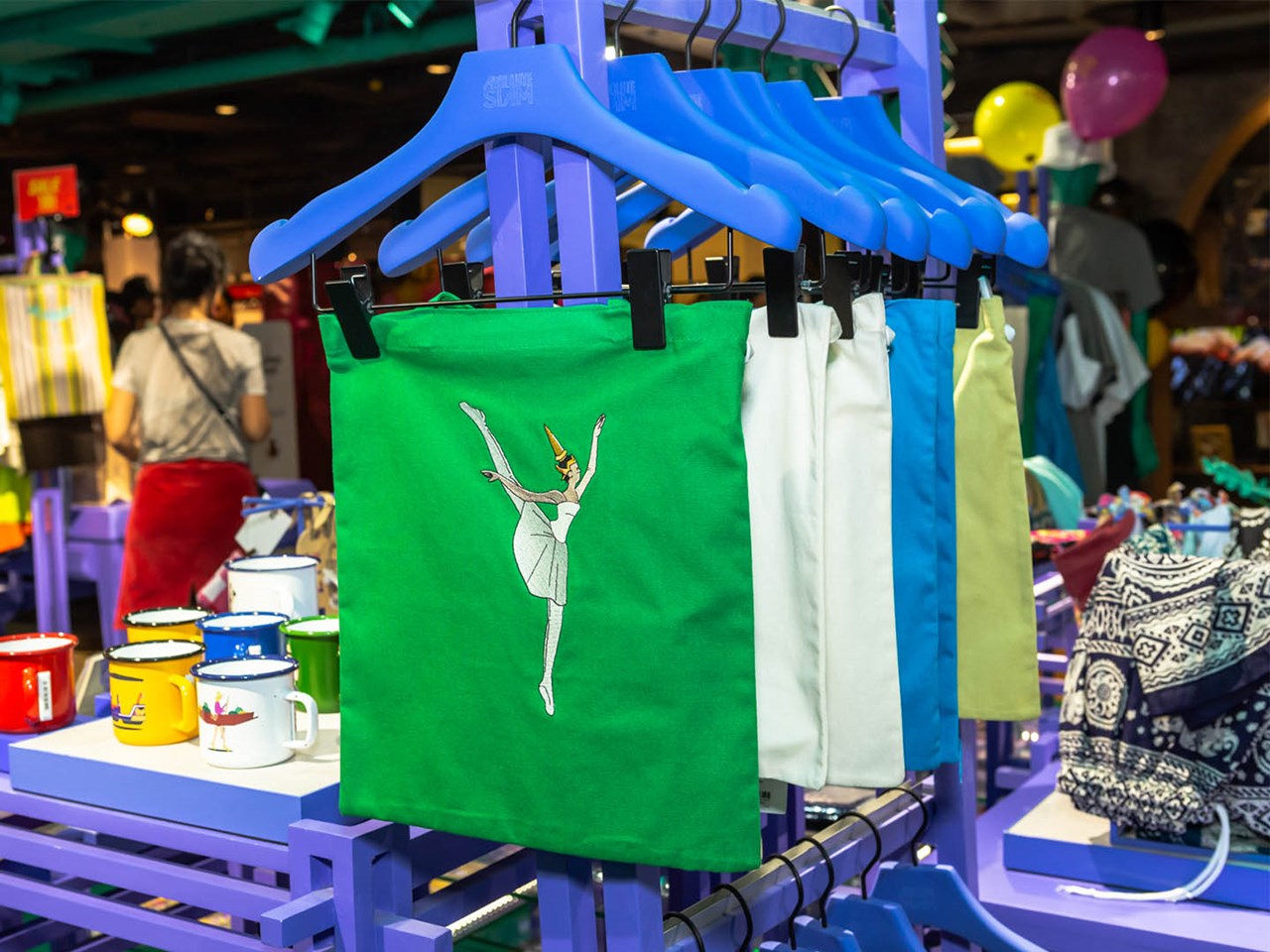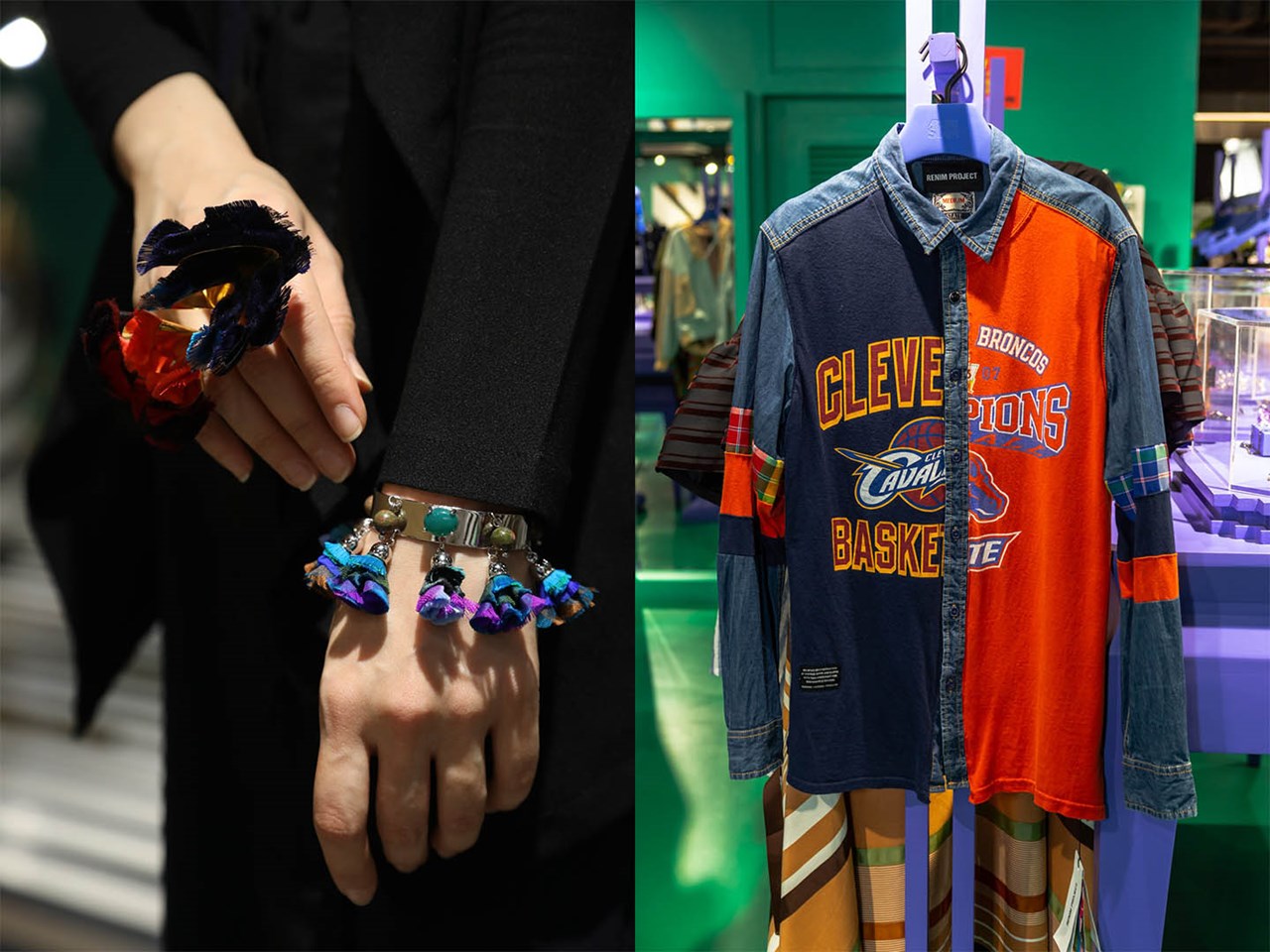 U for Ultimate Shopping Experience
If you think of shopping, think of OneSiam. You'll get every shopper's complete experience, from the luxuriousness, the world-class feel, the trendiness, and originality.


V for VIZ Card
The VIZ Card will grant you access to the Very Important Zone, where you'll receive special treatment. This includes discounts of up to 30% at over 500 stores at Siam Paragon, Siam Center, and Siam Discovery. Every purchase through the VIZ Card will earn you points that you can exchange for special prizes or free parking privileges which span up to a year. There's also a lounge where you can sit back and relax. You'll have access to special privileges during your birth month, as well as a car service at Suvarnabhumi International Airport. VIZ Card customers also get first dibs when it comes to shopping for new collections, getting special film screenings, and participating in exclusive workshops. These special privileges also expand beyond its boundaries to world-class shopping centers in Asia; including Singapore, South Korea, Japan, Hong Kong, Taipei, and Europe.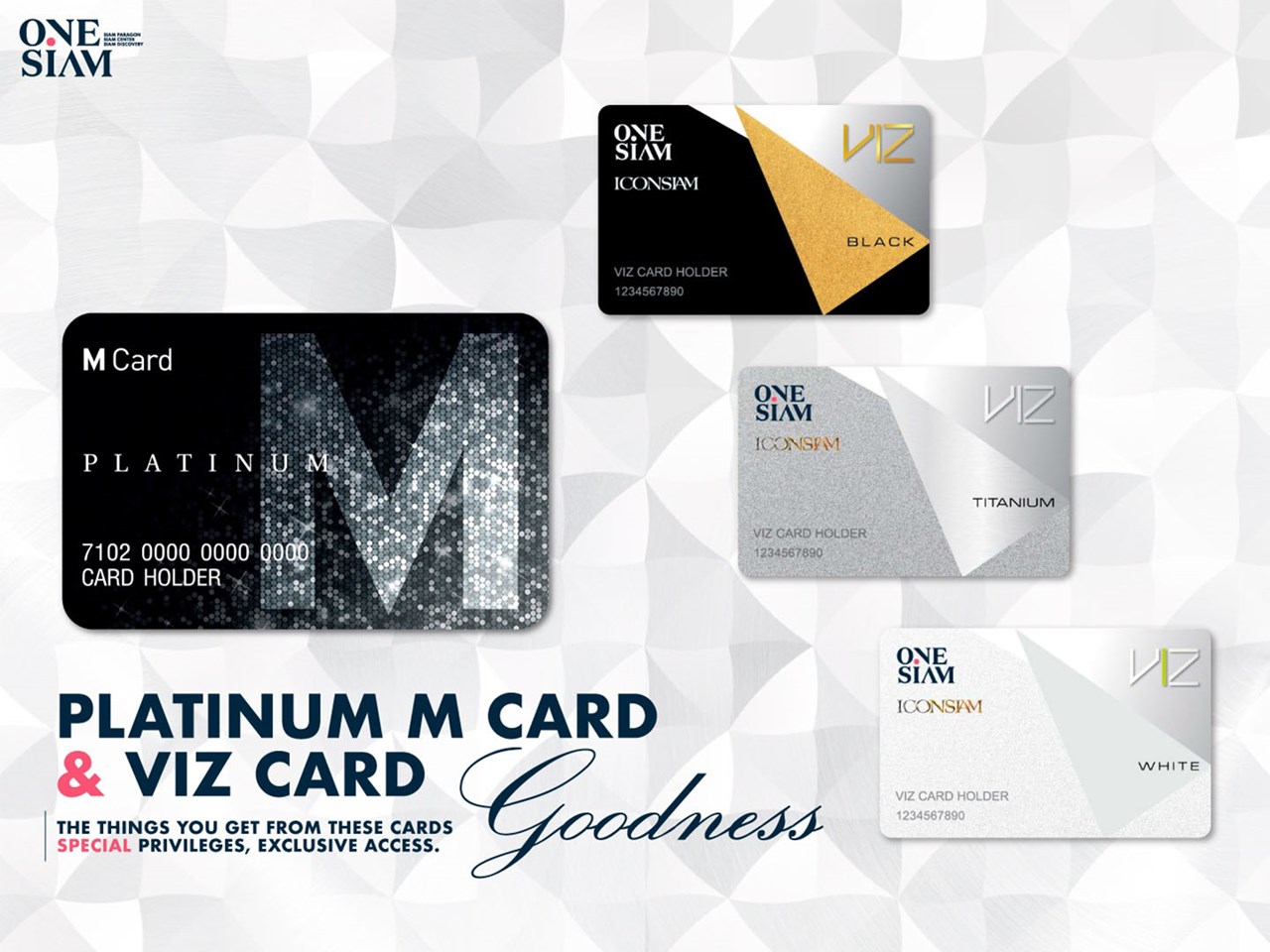 W for We Can Save the World
We can help save the world through our lifestyles. This where Ecotopia on Siam Discovery's 4th floor comes into play. It's the first destination in Thailand and Asia for all things eco-friendly, being home to over 100 brands. These brands include food, wellbeing & beauty, fashion, gadgets, stationery, and home decor.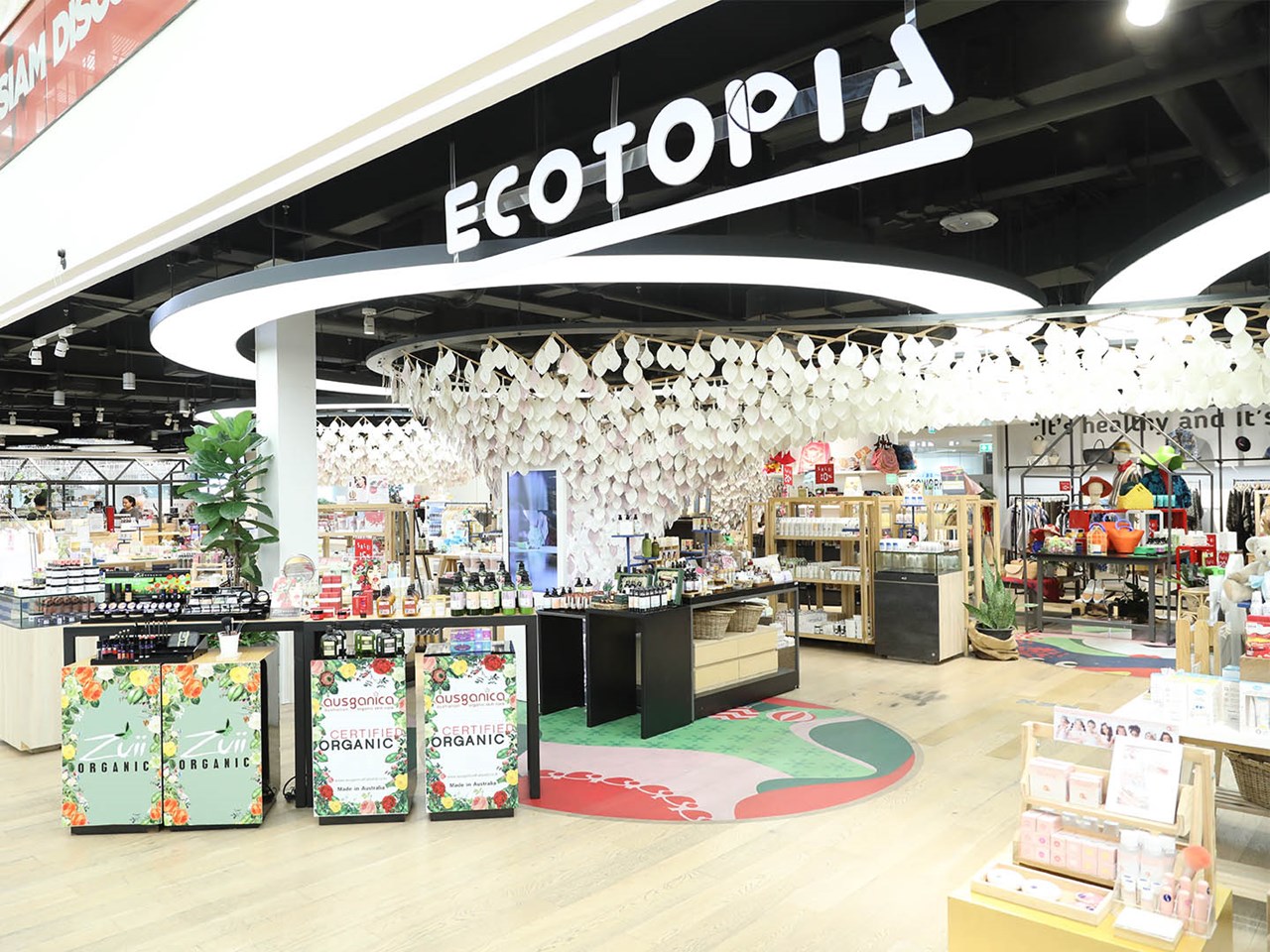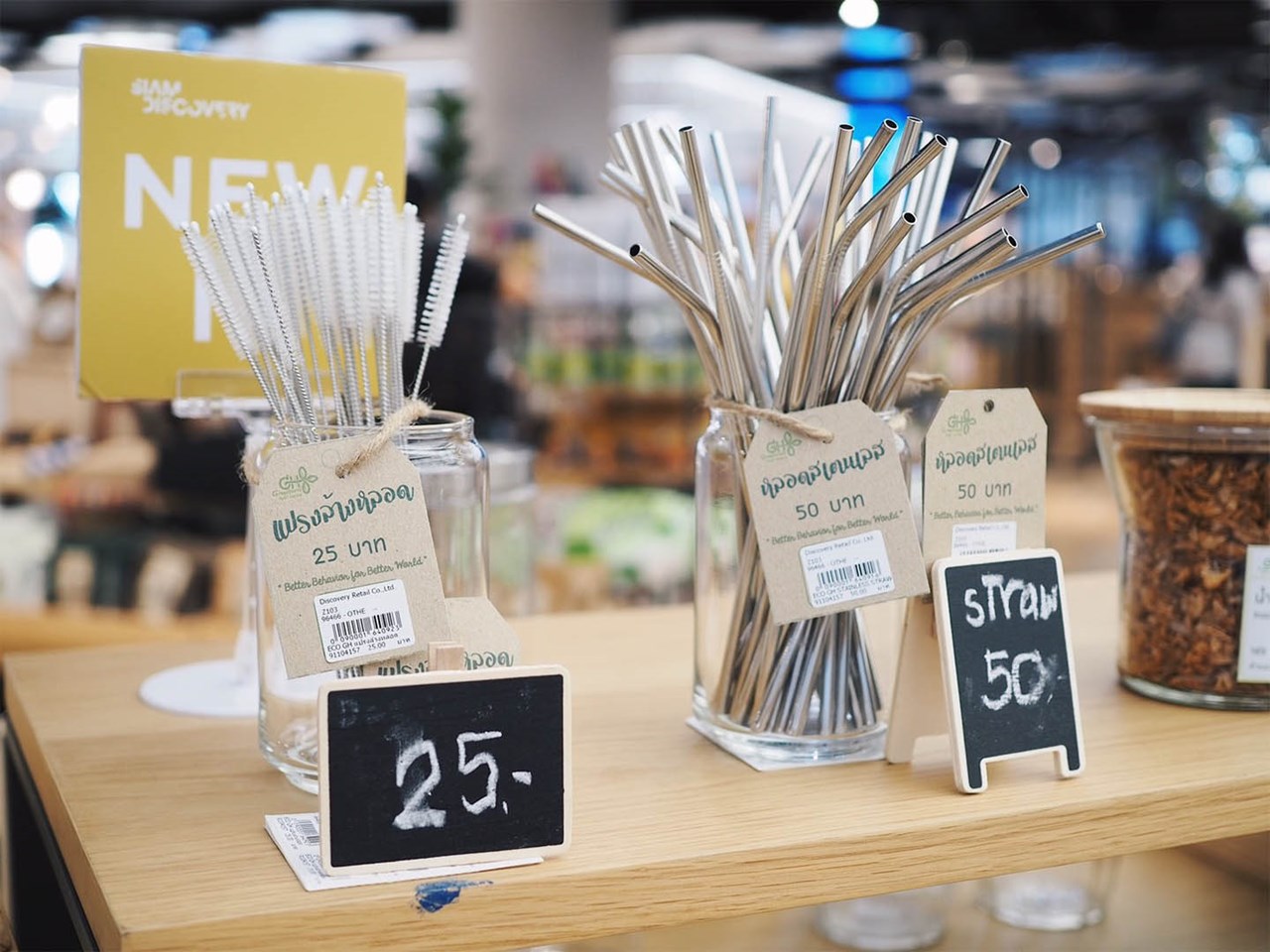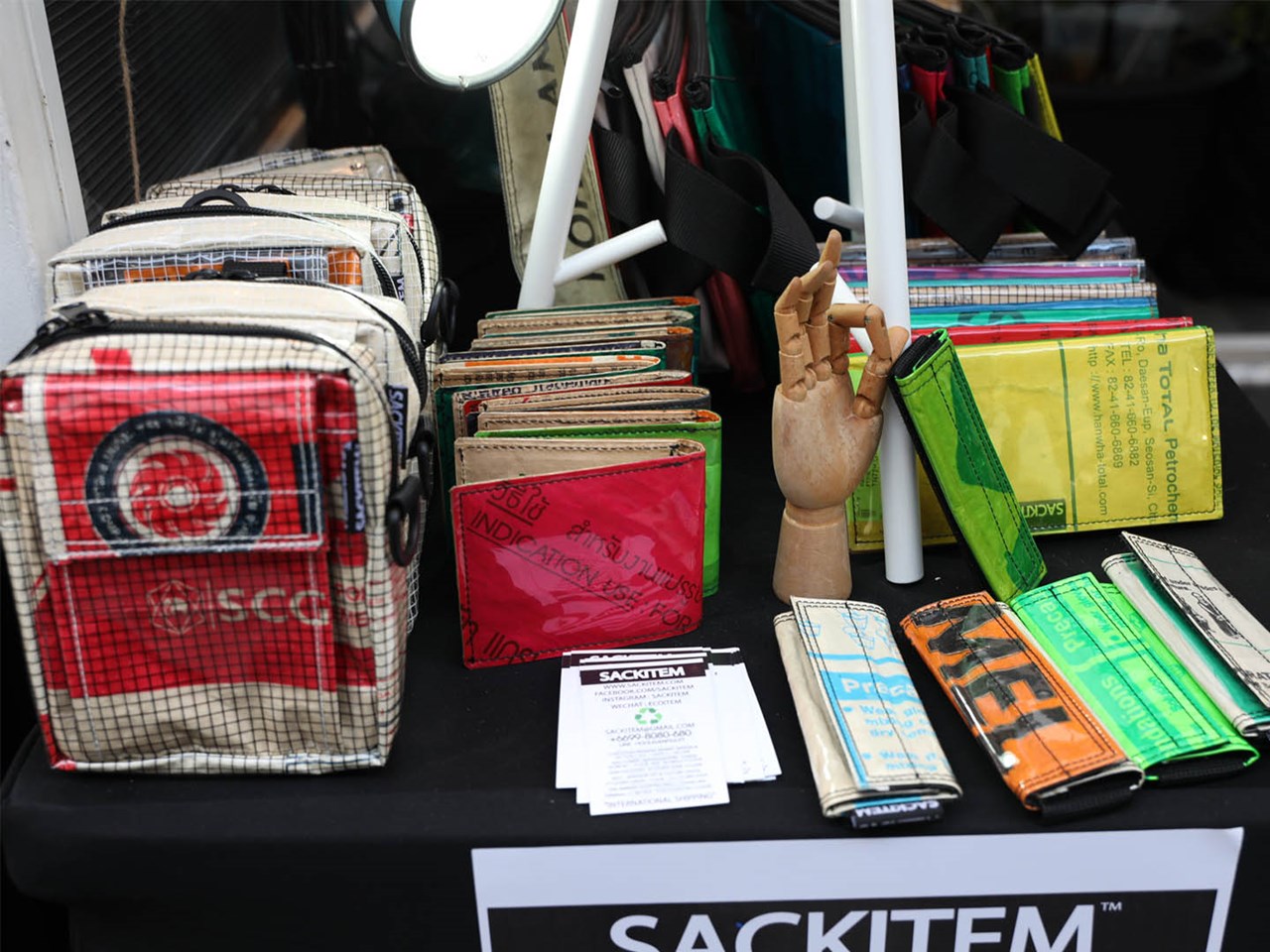 X for Extraordinary
This is OneSiam's ultimate goal: to bring extraordinary experiences in every aspect to people who visit.


Y for You Are Our Best Friend
OneSiam is always your best friend. Your friend in dining, your friend in shopping, your friend in fashion, your friend in beauty, your friend in travel, your friend in relaxation, your friend at the movies, your reading buddy… we're always looking to bring you, our greatest friend, the best.


Z for Zo-Called OneSiam
Siam Paragon, Siam Center, and Siam Discovery is the merging of the power of OneSiam. Three world-renowned shopping centers from Thailand. These are destinations where people can discover special experiences and get the most enjoyment out of lifestyle.